Principal Engineer – Enterprise BI & Analytics
Atlanta, Georgia
Job Category: Technology
Brand: Genuine Parts Company
Job ID: 323607
Status: Full time
Here, you'll find a culture that always has its finger on the pulse of ingenuity and innovation. After all, building on our legacy depends on acting with integrity to deliver future-focused transformation — and that's where you'll come in. By adding your resourcefulness and out-of-the-box thinking to ours, we'll be able to achieve great things — both as a team, and as individuals. Whatever your area of IT expertise, we'll empower you to bring your authentic self to work and support you to do your best work.
Success Profile
What makes a successful IT employee? Check out the traits we're looking for and see if you have the right mix.
Detail-oriented
Efficient
Focused
Multi-tasker
Problem-solver
Team player

Employee Benefits
Medical, Dental, Vision, life and disability insurance, as well as campus health and wellness programs

Paid time off, eight company holidays and flexible work schedules available

Tuition Reimbursement and professional development opportunities

401(k) Plan with competitive employer matching

Onsite cafeteria, coffee stations and break rooms

Employee discounts, including NAPA parts, entertainment, technology, appliances, event tickets and more
Job Description
Company Background:
Genuine Parts Company ("GPC" or the "Company"), founded in 1928 and based in Atlanta, Georgia, is a leading distributor of automotive and industrial replacement parts and value-added services. The Company operates a global portfolio of businesses with more than 10,000 locations across the world. GPC has approximately 50,000 global employees with operations in the United States, Canada, Mexico, Australia, New Zealand, Indonesia, Singapore, France, the U.K., Germany, Poland, the Netherlands, Belgium, Spain, and China. 
Position Purpose:
Seeking world-class talent to join the world's leading distributor of automotive and industrial replacement parts and value-added services operating 5,500+ locations and servicing more than 20,000 locations in the U.S and Canada. Specifically, this role will function as the Principal Engineer to build the next generation BI & Analytics Platforms at GPC.  Working with a highly talented team, you will play a key role to build and run one of the world's largest automotive and industrial replacement parts operations.
This role provides a unique opportunity for a senior technologist to strategize, architect, govern, and lead Genuine Parts Company as a Principal Engineer in this space to enable and mature the organization's ability to make data-driven decisions using advanced BI and Analytics technologies.
The focus is to transform current reporting, BI, and analytics systems to next generation highly performing, reliable, scalable, secure and self-service capabilities to enable real time information and predictive insights at scale across the organization by establishing and leveraging technology paved paths, reference architecture, design patterns, and industry best practices.
This individual must be a technologist & engineer at heart and be comfortable enabling new technology and being hands-on with the execution of the strategy. The candidate must exhibit a deep understanding of industry technology trends, ability to stay current with the competitive landscape, modern technology stacks, and agile delivery models, demonstrated focus on customer experience, and must have a proven track record of modernizing technologies in the BI & Analytics space.
This individual will partner in close collaboration with senior leadership, Enterprise Data & Analytics department, business stakeholders, Security team, and other Distinguished and Principal engineers in a thought leadership role developing and driving technology roadmaps and solutions to cultivate a data-driven culture by elevating our maturity in analytics, and creating a centralized reporting & insights platform enabling decision making to drive growth, optimize operations and improve customer experience. As such, exceptional abilities in building and maintaining strong working relationships and organizational savvy will be required. High level communication and presentation skills are required.
Position Responsibilities:
40% - Strategy & Planning:
Work with the wider organization and stakeholders to build the future technology vision for BI & Analytics Platforms to enable initiatives, strategic projects, and other delivery commitments
Serve as a subject matter expert and data evangelist to facilitate the alignment of analytics across the organization and best practice uses of BI and Analytics platforms and Enterprise Data Assets
Stay in front of technology and evaluate new tools & technologies, weigh trade-ups, options, build vs buy etc. to drive a common direction of best practices and standards to lead the path for adoption across the enterprise
Build, own, and drive the architecture & technology roadmap for BI & Analytics Platforms to align with business priorities and strategy
Define, publish, implement, and promote architectural guidelines/standards, design patterns, key processes, governing mechanisms, controls, and support tools
Communicate key information to stakeholders and collaborate with existing domain architects in the formalization and adoption of standards and procedures
50% - Delivery & Execution:
Establish and deliver foundational platforms to enable BI & Analytics at scale following a well-defined reference architecture, design patterns, standards, and best practices
Deliver solutions that leverage robust data pipelines, complex data models, and innovative designs to support a mix of BI and analytics use cases across the enterprise
Lead the development and build out of analytics solutions spanning disciplines including AI/ML, business intelligence, and GIS/geospatial
Review business context for solutions to company challenges as well as co-manage the process of defining the vision and requirements for solutions, recommending potential options, selecting the optimal solution, and developing a roadmap for the selected solution

Identify and recommend solutions, upgrades, replacements, or decommissioning options while incorporating a focus on business + technology productivity, usability, and total cost of ownership

Lead discussions on design and architecture on behalf of the Analytics domain and engage with other engineering teams, architects, and partners in different business units

Provide technical leadership and guidance to engineering teams within the BI & Analytics space

Build technical requirements for team engineers that ensure solutions meet operational requirements, such as scalability, maintainability, reliability, extensibility, flexibility, availability, manageability, and security
Provide oversight to ensure delivery teams use standards, best practices, and automation while focusing on quality, timeliness, operational readiness, continuous improvement, cost optimization and ensure compliance with company data and software policies/procedures
Other duties as assigned
10% - Team & Talent:
Partner across peers, leaders, and other domain experts to evangelize and drive thought leadership, promote innovation, and encourage collaboration across teams
Lead through connected conversations to create a wide sphere of influence
Link teams across the organization who are facing similar challenges to enable consistent solutions
Coach, mentor, grow, and advise other domain experts and engineers in the organization
Participate in and lead learning activities within the organization
Present at and attend conferences and learn how to apply new technologies and concepts
Location:
GPC has three work locations to choose from, Duluth or Atlanta office in GA, or Dallas, TX
GPC offers a Flexible Work policy that permits eligible employees to work remotely
Desired Qualifications & Experiences:
Bachelor's degree in Computer Science, MIS, Business, or four-year related degree, and/or equivalent work-related experience. MS degree preferred.
10 years of experience (12+ preferred) in

designing, developing, testing, and implementing analytics solutions using various technology stacks and analytics platforms (Power BI experience is a plus)

Excellent oral and written communication

Strong problem-solving, project management, organizational, and analytical skills

Comfortable with ambiguity and time spent outside of comfort zone acquiring new skills

Technically creative and open-minded

Expert knowledge of business intelligence (BI) tools, capabilities, capacity/workload management, and fit (based on organizational needs, use cases, and personas) for cloud-based and on-prem solutions
Strong knowledge of AI/ML tools, capabilities, capacity/workload management, and fit (based on organizational needs, use cases, and personas) for cloud-based and on-prem solutions

Expert knowledge of data management tools and core concepts related to data modeling (logical/physical; relational/dimensional) and data warehousing

Experience delivering analytics solutions using Agile and DevSecOps methodologies
Expert knowledge of SQL and strong knowledge of programming languages common in AI/ML (Python, R)
Highly self-motivated with a strong work ethic
Not the right fit?  Let us know you're interested in a future opportunity by joining our Talent Community on jobs.genpt.comor create an account to set up email alerts as new job postings become available that meet your interest!
GPC conducts its business without regard to sex, race, creed, color, religion, marital status, national origin, citizenship status, age, pregnancy, sexual orientation, gender identity or expression, genetic information, disability, military status, status as a veteran, or any other protected characteristic. GPC's policy is to recruit, hire, train, promote, assign, transfer and terminate employees based on their own ability, achievement, experience and conduct and other legitimate business reasons.
Genuine Voices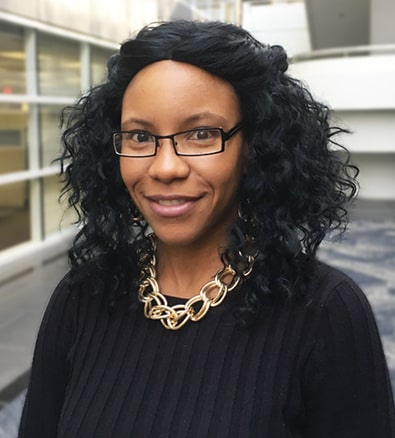 The coaching and development at GPC has been phenomenal over the years. My managers truly know what is going on in their teams. They are able to guide me and answer questions.

Latisha Ward

GPC Data Voice Infrastructure Provisioning Coordinator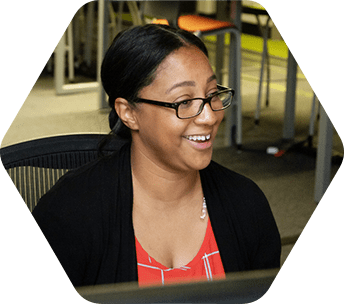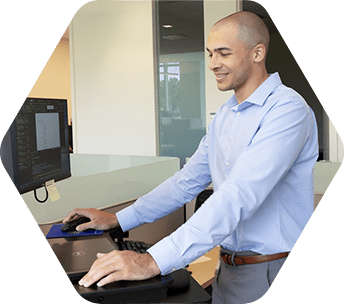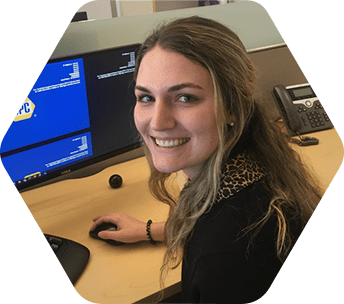 About the location
Find out what it's like to live and work in Atlanta, Georgia.
Explore the Area