Doing Right
By Each Other
Social Impact
at GPC
Many Roads to Making an Impact
At GPC, our goal is to create meaningful, genuine connections that empower everyone to be their very best — and to do their very best. That means operating with integrity and doing business ethically with our customers, suppliers, and communities. We are gearing up for a bright future with optimism and agility, never losing sight of the culture and values that got us here.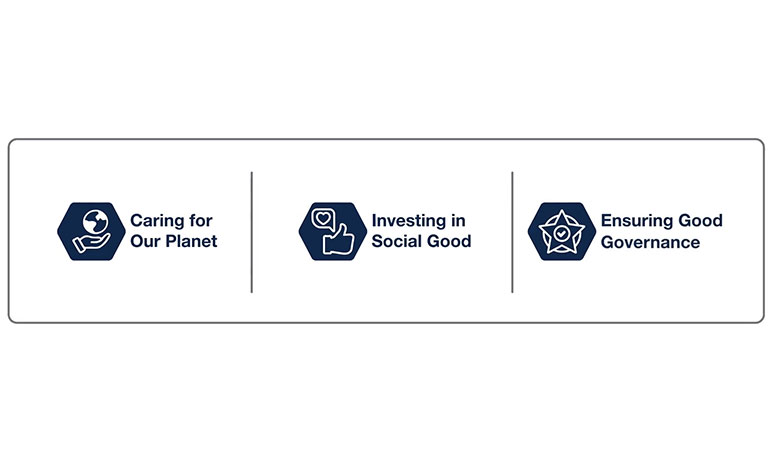 A Sustainable Future
Given our expanding operational footprint, we constantly seek new ways to sustain our workforce, support our community, and preserve and protect the environment. Responsible and ethical business practices are central to how we do business, and we're committed to:
GPC has been a significant contributor to the Intrepid Fallen Heroes Fund since 2012. In 2018, on behalf of the NAPA family, GPC presented the Intrepid Fallen Heroes Fund (IFHF) with a check for $2,360,750 raised through the 2017 "Get Back and Give Back" campaign. To date, this annual campaign has raised a staggering $10 million. APG's NAPA Auto Parts has a large military family that includes both our employees and our customers.
GPC participates in the American Cancer Society's Relay for Life and the Real Men Wear Pink (RMWP) campaign. RMWP inspires men to take a more prominent role in raising breast cancer awareness and funds. Each October since 2018, GPC has held a month-long campaign that has, in total, raised over $229,000.
For over 20 years, GPC has teamed up with the American Red Cross in its mission to provide disaster relief, training, and blood collections. Every year, we hold at least 15 blood drives and donate over 400 pints of blood — earning us the 2017 Bloodhound Award for donating the most pints of blood per percentage of employees.
Since 2013, GPC has supported City of Refuge Atlanta by providing the NAPA Autoskills Training Center — a 15-week training program that teaches individuals automotive skills and provides job placement to put their new skills to good use.
Since the 1930s, GPC has helped the United Way's fundraising efforts by sponsoring informational breakfasts, softball games, tennis tournaments, cricket games, silent auctions, and more. Events such as these help the United Way provide the funding needed to support its network of over 1,700 organizations.
Many Ways to a
Brighter Future
At GPC, we believe that many unique parts create a stronger whole and that our teams should reflect the communities we serve. That's why we work to cultivate an environment that ensures all employees can follow their one-of-a-kind career journey, have what they need to succeed and feel comfortable being their genuine selves at work.
Part of our promise for diversity, equity, and inclusion is:
developing community
partnerships
cultivating
mentors
and an
open door
policy
encouraging
growth,
teamwork &
innovation
developing
high potential
leaders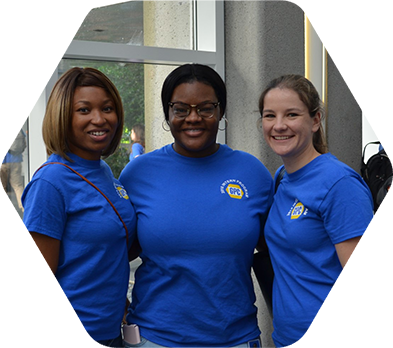 GPC Scholarship Program
Our new GPC Scholarship Program helps "Pave the Path Forward" for students, prioritizing those attending a Historically Black College and University. This initiative is in partnership with Scholarship America, Inc.
Genuine Voices
I enjoy working with people who not only care about you personally and professionally but who also care about our communities — all the volunteer opportunities we have are great.

Peggy King

GPC Director of Compensation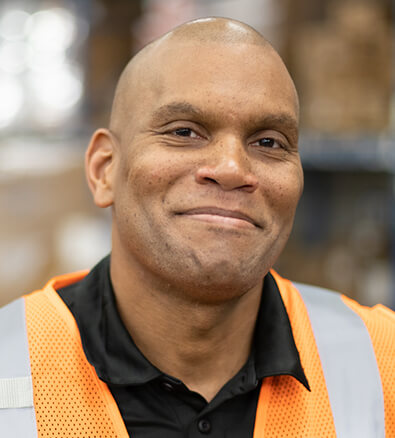 You get to meet people from all backgrounds and break down barriers. It's a family environment where is everyone is working together toward the same goal.

Craig McDougald

NAPA DC Operations Manager