Graduate to
a Meaningful Career
We're committed to turning today's talent into the leaders of tomorrow. With us, you can reach your full potential, work with a team that feels like family, and enjoy a legacy of innovation and ingenuity. Help us shape our company's future, and we'll help you forge yours.
Summer
Internships
Spend your summer with a Fortune 200 company!
Immerse yourself in GPC's enriching 11-week internship program at our company's headquarters in Atlanta, GA. Gain invaluable work experience through hands-on projects while enjoying summer events designed to foster personal and professional growth. Among the events planned, you will engage in Lunch 'n' Learns with executive leadership, attend a Braves game in the Hank Aaron Terrace, serve our community through various projects, and partake in much more. As the summer draws to a close, you'll take center stage and deliver a keynote presentation to your colleagues and leaders, showcasing the contributions you've made throughout the program.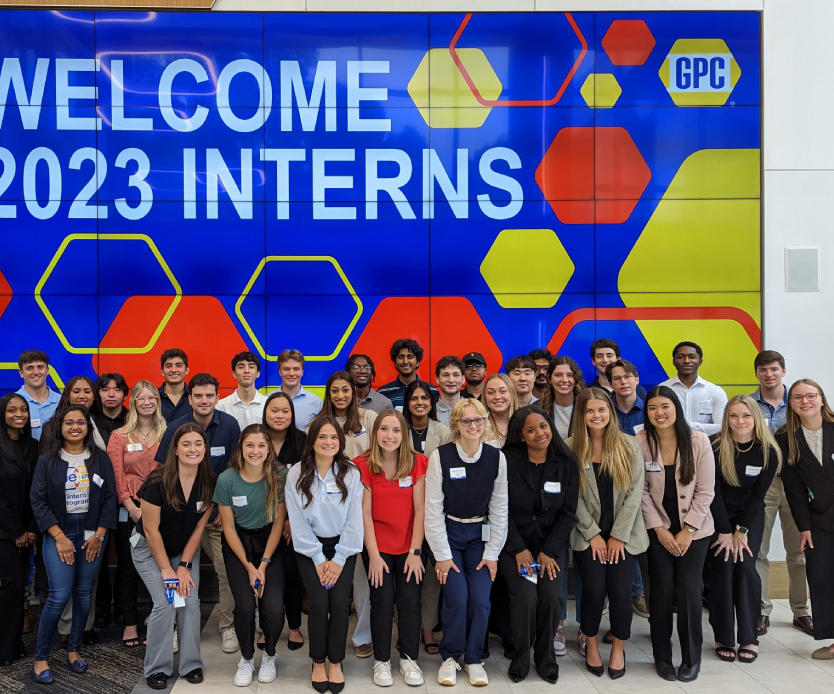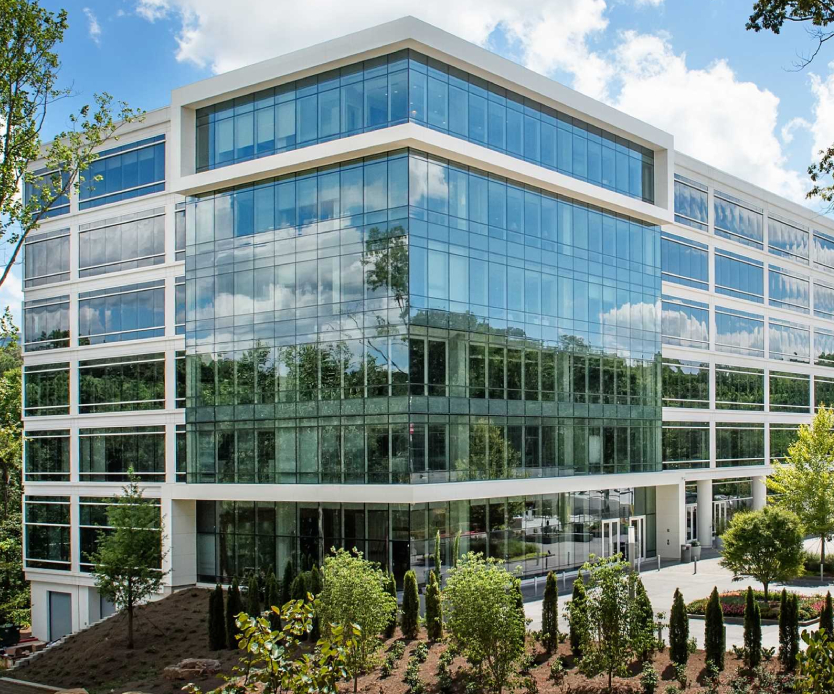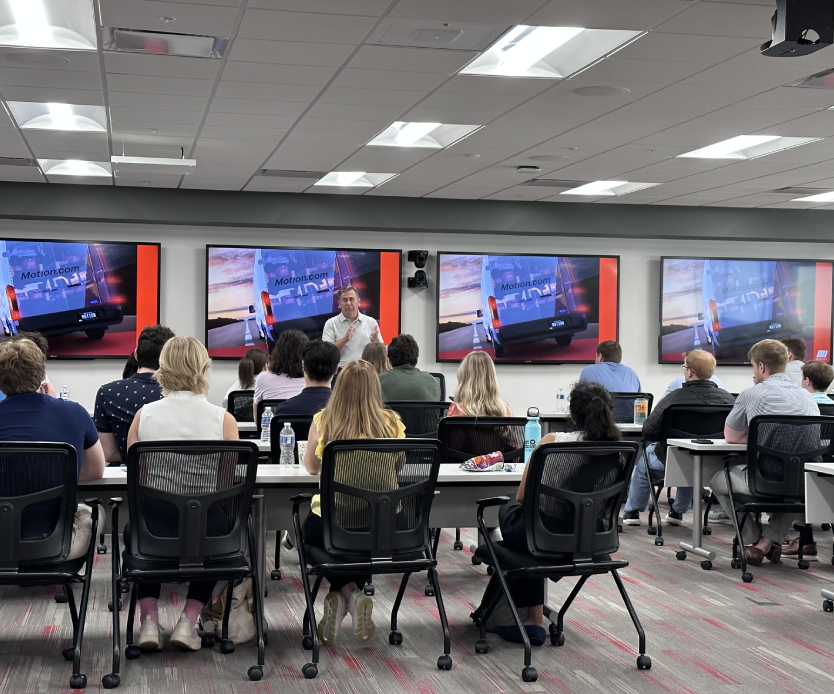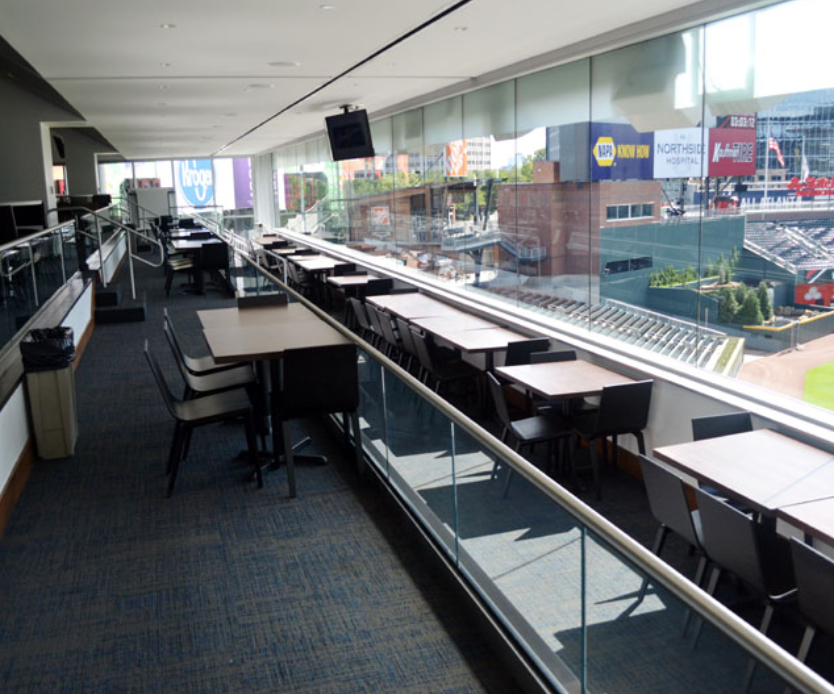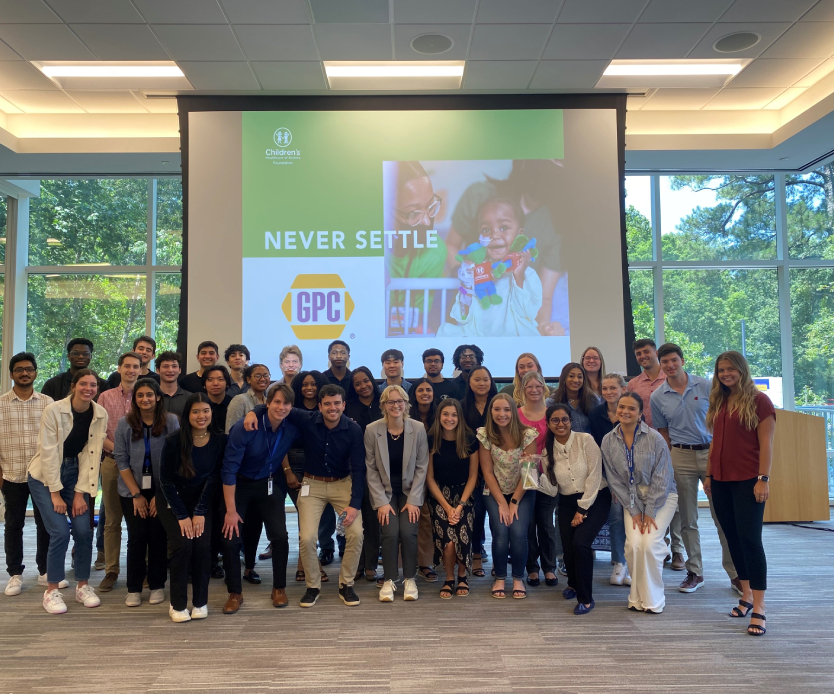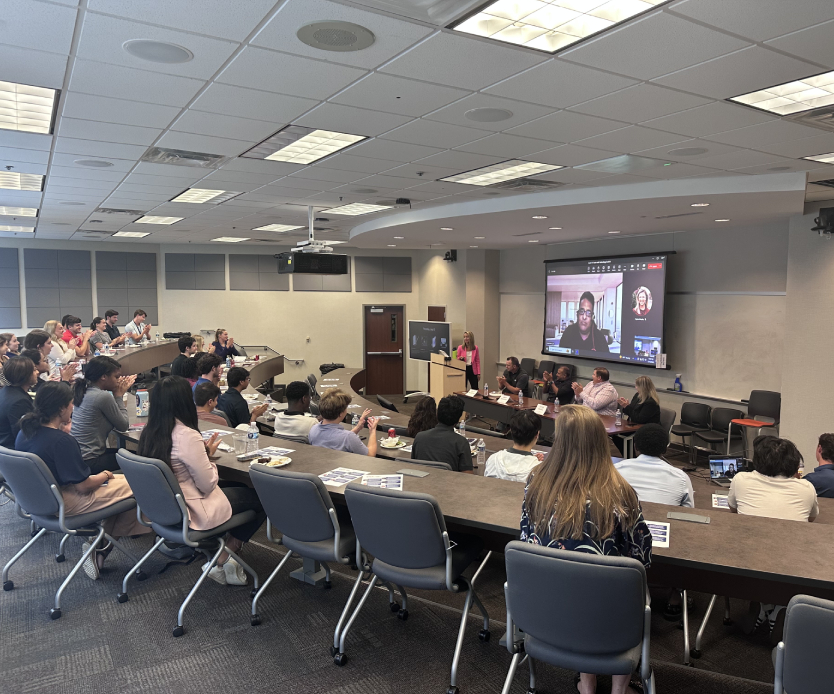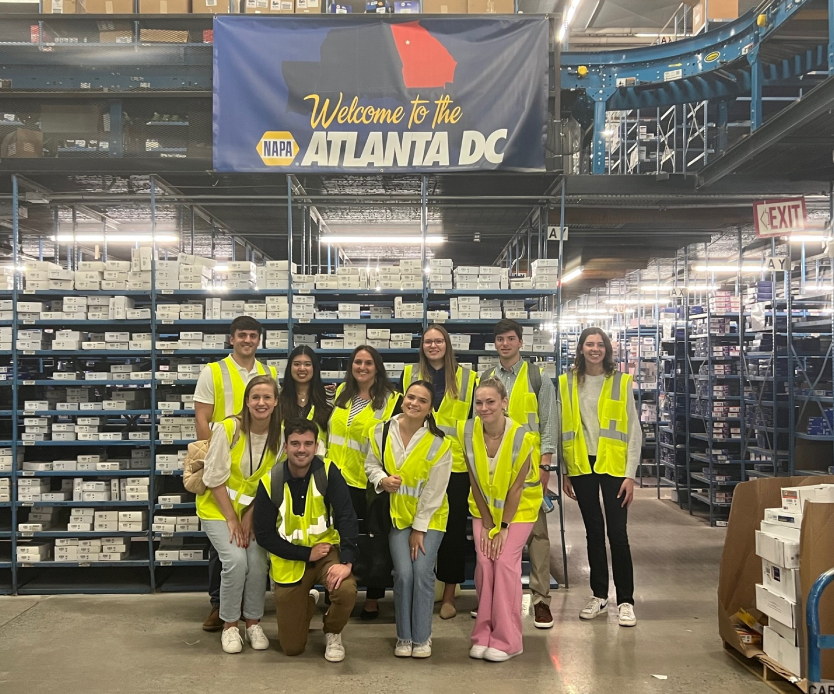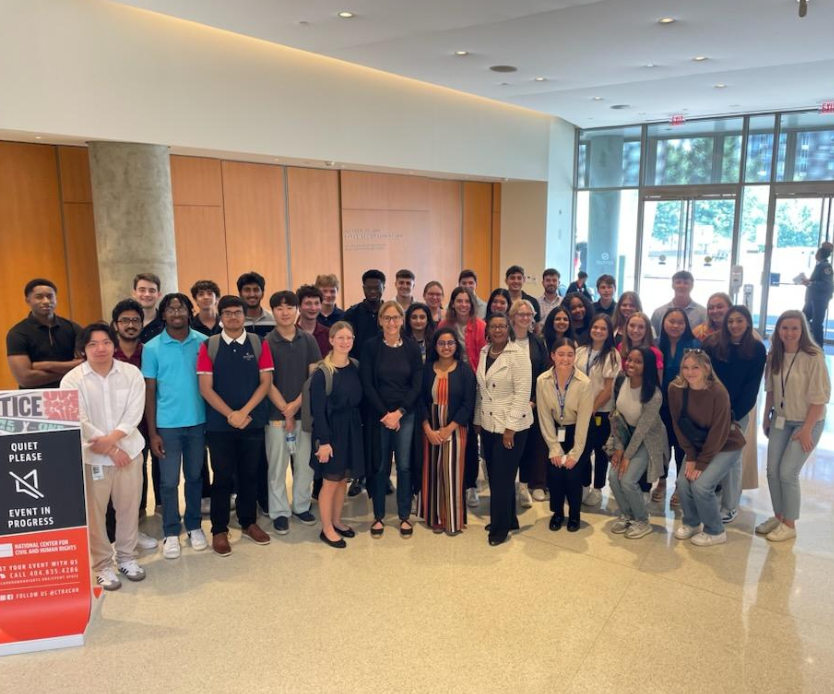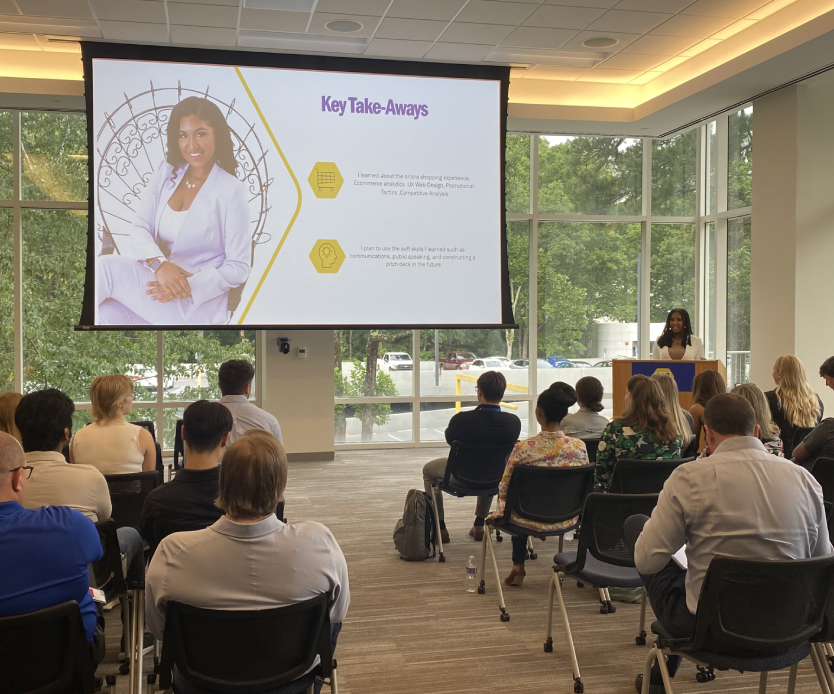 2023 GPC Interns
TECH Internships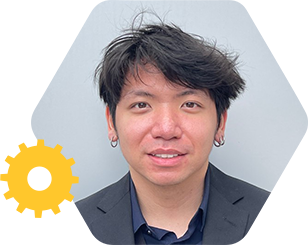 I really enjoyed this program, and the main reason is because of my team. My manager and my mentor made me feel like I was a part of the team. I was in standups every other day, having 1:1's to check my progress, and I was also assigned stories on Jira that are detrimental to the team. It was a great learning process, and it gave me the perfect view of what the work force looks like. (Also, free food!)"

Jimmy Hoang

Georgia Institute of Technology '24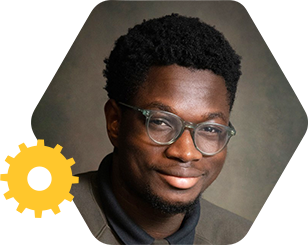 "This summer I really enjoyed the project I was assigned as it allowed me to explore various fields of computer science and learn a lot in a relatively short period of time. Outside of my primary project, I enjoyed interacting with other interns during Lunch 'n' Learns and community service events.
Overall, I enjoyed the program because I was exposed to a wide range of computer science ideas and got the opportunity to get involved with the Atlanta community through service."

Abdul Kareem Aliu

Massachusetts Institute of Technology '26
"The program allows you to work on projects that are going to be used. It doesn't feel like busy work. Additionally, there are many intern events to promote friendship and personal development."

Abby Miller

Auburn University '25
Graduate Internships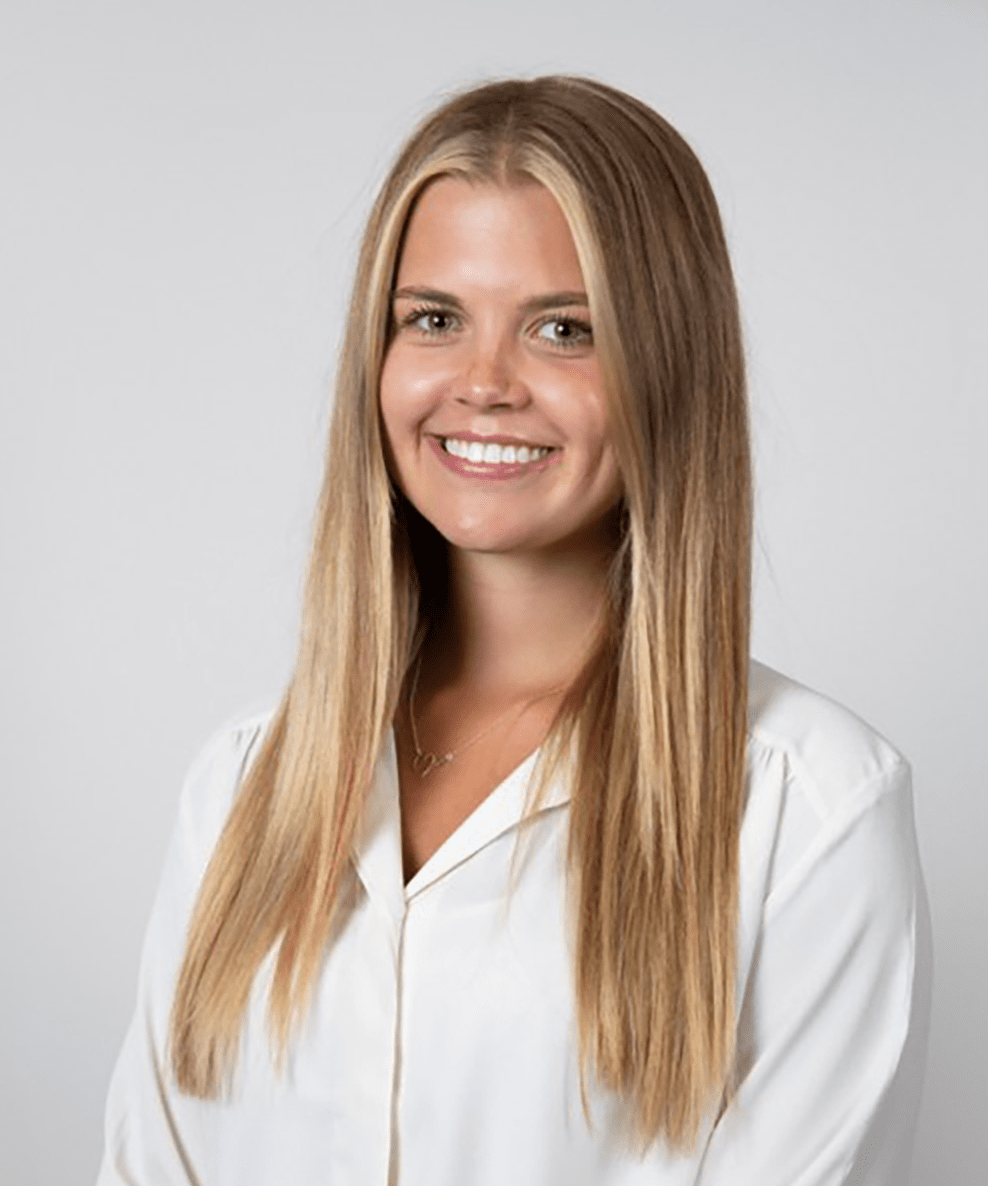 GPC's Legal intern has a multifaceted legal internship role, collaborating across various legal teams to contribute to a range of projects. You will assist in areas such as real estate, litigation, labor and employment, corporate governance, and mergers and acquisitions. Your responsibilities will encompass research, document preparation, participation in meetings with leadership, and supporting diverse legal initiatives.
Skills you'll gain
Legal Research
Contract Review
Attention to Detail
Legal Simplification for Business
Explore Graduate Internship Opportunities
"The program was great. My manager and the entire legal team were helpful, gave me important work, provided me with a lot of connections, and were a pleasure to get to know. The opportunities for the interns to network with each other, employees, and executives were great! Additionally, the events were fun, rewarding, and well planned. The free food was also awesome!"

Rachael Bissett

University of Georgia School of Law '26
GPC's MBA internship will allow you to apply classroom knowledge in real-world situations before graduation and develop your professional network. Throughout the program, you will collaborate with diverse stakeholders, both internal and external, and deliver a final presentation to our company's executive leadership. As an MBA intern you will demonstrate effective communication and leadership capabilities while working on a project with substantial business impact.
Skills you'll gain
Cross-Functional Collaboration
Organizational Management
Project Management
Public Speaking
Data Analysis
Explore Graduate Internship Opportunities
"GPC's MBA internship is well-structured and offers the opportunity to work with a variety of players cross-functionally while completing a project that is clearly impactful to the company. As a person in their mid-twenties, I also never expected that I'd get to take part in meetings/one-on-one networking sessions with executives like Will (President), Bert (CFO), Naveen (CIO), and Paul (CEO). Not many MBA candidates are afforded the opportunity to establish meaningful connections in the way offered here."

Alex Swan

Georgia Institute of Technology Scheller '25
NAPA EMT Program
The NAPA Executive Management Trainee (EMT) program is designed to expose high-potential future leaders to all areas of the NAPA Auto Parts brand. This program is a rigorous, 12-month training program that exposes our trainees to all aspects of the business while allowing them to design their careers with GPC's U.S. Automotive Group. The program splits into 4 phases:
NAPA Store
NAPA
Distribution
Center
Sales
District
Support
The program concludes with a capstone project in which a team of trainees works together to develop a business solution, analyze data, and much more.
Each EMT is paired with a coach who provides on-the-job experiences using a comprehensive list of business processes. Each trainee will also participate in leadership development training and coaching with the NAPA Talent Development team throughout the program. Graduates can take on the role they did during the program upon completing it.
Ideal candidates for the NAPA EMT program are recent college graduates with a genuine interest in exploring and designing a career with Genuine Parts Company.
Finance and Accounting Rotational Program
Our two-year Finance and Accounting Rotational Program (FAR) is perfect for a graduating college student or recent graduate who wants to learn more about the fields of finance and accounting. Program exposure includes investor relations, treasury, FP&A, operational finance, internal audit, tax, business process improvement, general accounting and financial reporting, and more!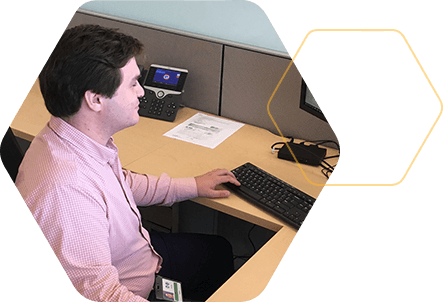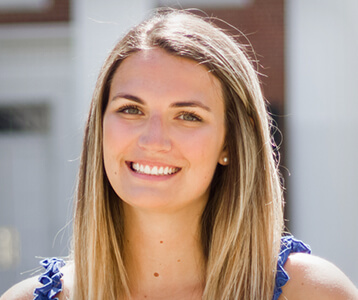 "My internship experience at GPC showed me the inner workings of a Fortune 500 company, specifically in the finance and accounting departments. My experience made me confident that pursuing a full-time position as a Finance and Accounting Rotational (FAR) Trainee at GPC was the right choice. The FAR Program has given me an opportunity to further expand my knowledge in finance and accounting. This program has given me a better picture of what areas of finance I want to focus on for the rest of my career."

Isabelle Leaphart

Finance & Accounting Rotational Analyst
Driver and Retail
Haven't graduated yet? Many of our part-time delivery driver and retail roles have flexible hours that are well suited for the busy lifestyle of a student. No two days are the same here at NAPA. No automotive experience? That's great too — we welcome all career backgrounds! Whether or not you bring automotive knowledge, we have an opportunity for you.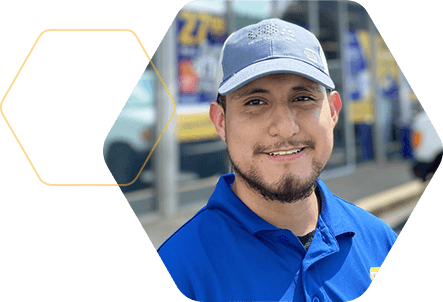 Sales Trainee
Our Sales Trainee program allows you to prepare for a role as an Account (Sales) Representative or a Customer Service (Sales) Representative. Over approximately 15 months, you will gain experience in sales, company product lines, and customer base. You'll also get leadership training and the opportunity to work in the branch's warehouse to become familiar with shipping and receiving, inventory and delivery functions.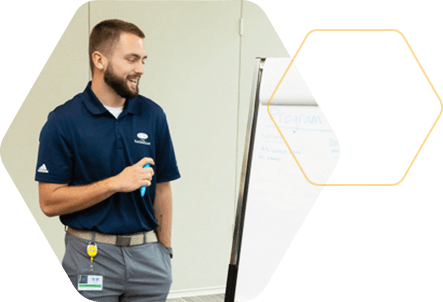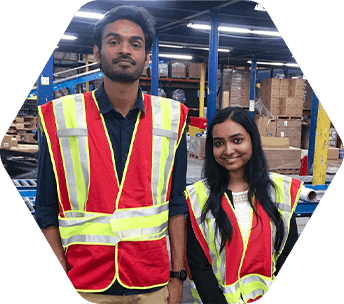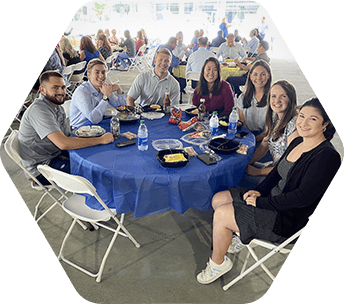 Genuine Voices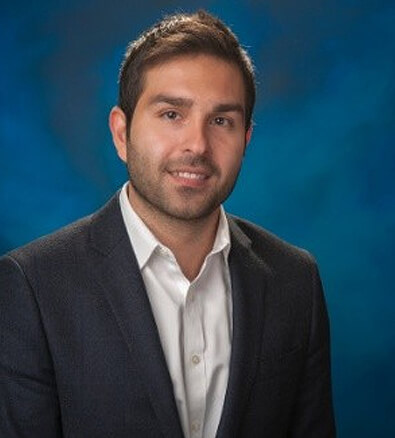 My intern experience at GPC helped me in a couple of ways. First of all, I had no corporate experience, so it was a very good training experience for me to get to know the business. Other than that, I believe it gave me enough time to get to know the things someone in my position needed to know before I had a full-time position with a higher workload and pressure.

Babak Panahi

GPC Senior Data Scientist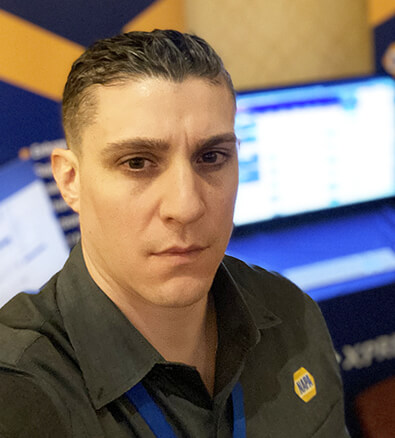 Speaking from experience, I think the EMT program is an amazing place to jump off a career with a company that has staying power. You have great program leaders from GPC, great field leaders, and the opportunity to work in so many different fields and specialties. One of the best things about GPC is the sheer number of opportunities and roles for employees to hold. It is literally one of the few places you can start at the bottom and work your way to the top.

Chad Romo

Senior Associate of GPC Digital,
Voice of the Customer/Customer Experience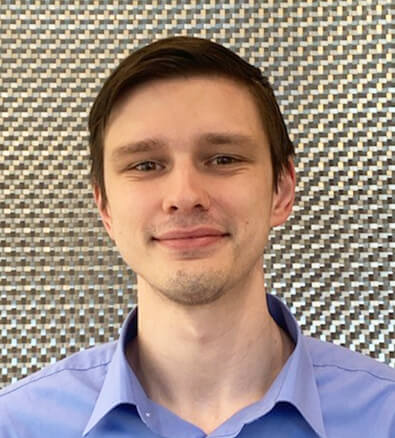 Looking back my experience through the EMT program, it was a tremendous learning and growth opportunity. During my time in the EMT program I was exposed to variety of areas across the business ranging from DC and retail operations to hitting the road with the sales teams. Along the way you are presented with the opportunity to work in each of these areas to see firsthand what is like and to discover where your strengths lie. Joining the EMT program also awarded me with the opportunity to relocate. Coming from Des Moines, Iowa I never imagined myself with the opportunity to move to Atlanta. In 2017 that is exactly what happened. Though moving away from home can be tough, I wouldn't trade anything for the experiences I have had.

Joe Procyk

Program Development Specialist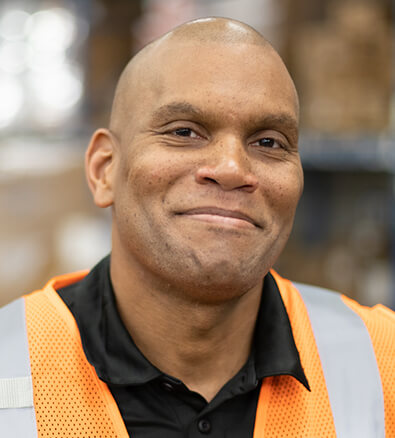 I came in as an Executive Management Trainee, which allowed me to learn different aspects of the company. I got great insight to what it feels like to actually do the work, which has made me a better leader.

Craig McDougald

DC Operations Manager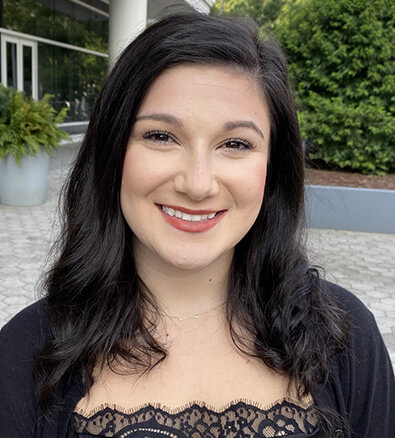 [My internship] was really fun because I got to see a day in the life [of an HR Manager]. With the help of my manager, mentor, and the people in the cubes around me, I was able to excel in things like communication with other HR Managers outside of HQ, which was really fun because I made connections with people in Washington and California. When I received my job offer, they sent me so many messages which made me feel valued and respected at GPC. Getting the experience to meet the different departments and HR levels helped me figure out that being a generalist is exactly where my heart is.

Rachel Denae Haynes

USAG HR Intern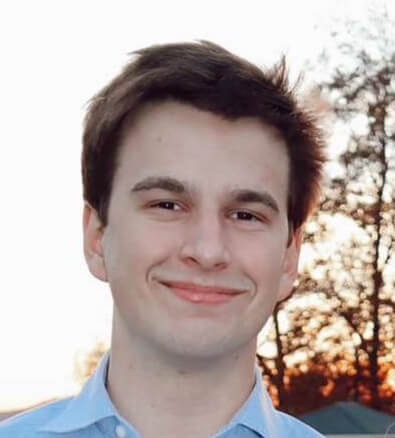 My experience as a software development trainee with Motion has been great. The employees here are all very welcoming and friendly. My teammates are great at what they do and are very helpful. They are always ready to drop whatever they're working on to help each other out if someone is stuck on a problem. Motion is a great company to work for and I'm sure these factors contribute to the average employee tenure being as high as it is!

Grayson Stack

Motion Trainee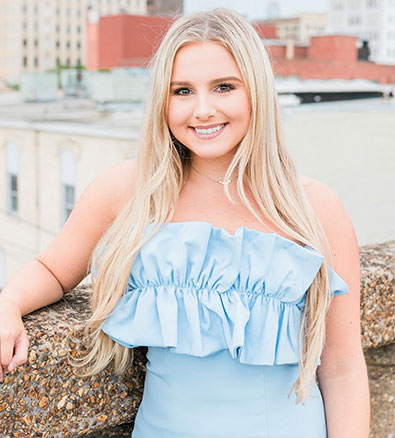 My time at Motion is one that I will never forget! I learned so much about the inner workings of Human Resources, myself, and Motion. I am so thankful to have worked at a company that truly cares about their employees!

Hallie Kate Hannah

Motion Human Resources Intern