STORE COUNTER PRO
South Portland, Maine
Job Category: Store/Branch Operations
Brand: NAPA Auto Parts
Job ID: R23_0000006948
Status: Full time
As a retail associate, you are expected to learn the NAPA brand — the market and who our customers are. Eagerness to learn and grow with the company is highly appreciated. Knowing your customers and products are such a big impact to daily business, don't be afraid to work with your team and ask questions — willingness to take initiative is a top tier trait.
Success Profile
What makes a successful Retail employee? Check out the traits we're looking for and see if you have the right mix.
Customer Centric
Personable
Trainable
Confident
Efficient
Team player

Career Path
Counter Sales

Path to Assistant Store Manager

Assistant Store Manager

Path to Store Manager

Store Manager

Path to District Manager

District Manager

End of path

Group Vice President

DO NOT FORGET TO ADD ACCESSIBILITY TEXT
Employee Benefits
Medical, dental, vision and healthcare FSA, as well as health and wellness programs

Offering competitive PTO package with added days for years of service

Tuition reimbursement with opportunities for professional development

401(k) Plan with competitive employer matching

Life and Disability Insurance

Employee discounts, including NAPA parts, entertainment, technology, appliances, event tickets and more
Job Description
NAPA is a Parts Store and So much more! We are driven to have the best people on our team to get the right parts to the right place at the right time
The Role:
A Parts Professional provides prompt and courteous service to all customers over the telephone, in the store, or in the dealer's shop.   Looks up the parts application in catalogs or POS system.  Processes orders for customers with a high degree of accuracy, efficiency, and courtesy.  Assists and advises customers on how to best meet their needs, often dealing with questions and problems of a highly technical nature.  Exhibits a thorough knowledge of products, performance standards, warranties, sales programs, and operating policies.  Serves as a resource for advice to other store personnel
A Day in the life:
Implements appropriate sales practices such as greeting customers, demonstrating product knowledge, and ability to quickly understand customer's needs

Maintains customer satisfaction by serving all customers, securing right part, and resolving customer issues

Demonstrates professional attitude, conduct, and appearance

Maintains POS computer abilities by learning and applying how to use catalog and system, practicing asset security/loss prevention controls, and understanding store's pricing methods

Provides sales support functions by processing salespersons' stock orders, reporting overages/shortages/damaged merchandise, and ensuring the good appearance of store and displays

Participates in training as needed and required

Perform all other associated tasks as assigned by management
What you'll need:  
High School Diploma, or equivalent, required

Able to establish and maintain good relations with customers by providing courteous, efficient, and professional service

Be functionally literate and capable of understanding and recognizing part numbers and line codes to ensure proper selection and delivery of parts, including identifying sequences of numbers and letters accurately and rapidly

Demonstrate excellent communication and organizational skills

Enjoy working with people in a fast-paced setting; be competitive, yet have the ability to work calmly under pressure

Be ASE Parts Specialist (automotive) certified

Have a working knowledge of the part of the city the store services and be able to operate a vehicle equipped with a manual transmission

Able to work retail hours at any store location as assigned by management
And if you have this, even better:
Capable of operating TAMS point-of-sale system and cataloging

Able to use the adding machine and process cash, check, and credit card transactions

Visually capable of recognizing and distinguishing letters and numbers and remembering their sequencing

Able to work on feet (stand and walk) for an entire assigned work shift

Capable of lifting and moving parts and boxes of up to 60 pounds

Able to repeatedly bend or stoop to floor-level shelves and able to reach upper shelves (ten feet) with use of stool or ladder when necessary

Able to move engine blocks, core barrels, and other heavy equipment with moving aids designed to move such items, including hand trucks, barrel dollies, hydraulic lifts, etc
Why NAPA may just be the right place for you:
Outstanding health benefits and 401K

Stable company Fortune 200 with a "family" feel

Company Culture that works hard yet takes care of employees

Opportunity for accessing multiple career paths, ongoing development, with support from leaders and your team
If this role sounds like a fit, please take the time to complete our super quick and easy application. We are excited and humbled that you are considering NAPA as hopefully your future employer.
 Next Steps:
Please apply if you think this is a great fit for you and we will be in touch! If you decide that this role is not for you, please check out some of our other great careers by visiting jobs.genpt.com  
Not the right fit?  Let us know you're interested in a future opportunity by joining our Talent Community onjobs.genpt.comor create an account to set up email alerts as new job postings become available that meet your interest!
GPC conducts its business without regard to sex, race, creed, color, religion, marital status, national origin, citizenship status, age, pregnancy, sexual orientation, gender identity or expression, genetic information, disability, military status, status as a veteran, or any other protected characteristic. GPC's policy is to recruit, hire, train, promote, assign, transfer and terminate employees based on their own ability, achievement, experience and conduct and other legitimate business reasons.
Genuine Voices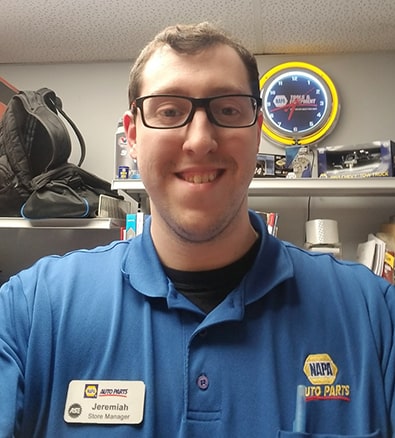 A day in the life includes anything and everything about running a store. It could be taking care of personnel and helping them get what they need, taking care of customers, finding parts, working with my customer service representative who's out helping customers, every day is different.

Jeremiah Reynolds

NAPA Store Manager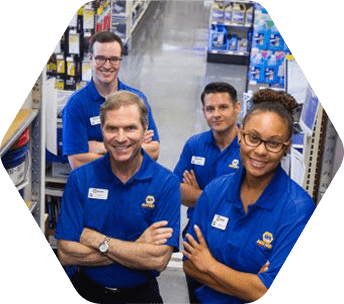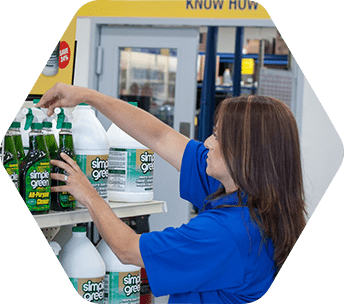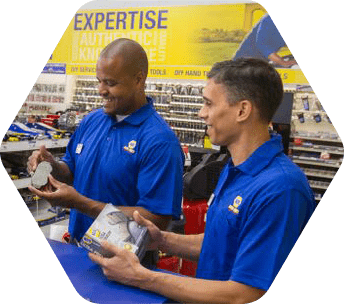 About the location
Find out what it's like to live and work in South Portland, Maine.
Explore the Area