District Manager
South Plainfield, New Jersey
Job Category Management Brand NAPA Auto Parts
Job ID 316984 Status Full-Time
We are a Parts Store and SO much more and we are looking for even more great talent to join our NAPA family! Our NAPA Brand is known around the world for having KNOW HOW and now we are looking for a talent who has the KNOW HOW to drive operational excellence of NAPA District Retail Stores and serve as a NAPA District Manager!
As a District Manager, you will have the opportunity to create an impact in NAPA District retail stores to impact growth, sales/profit, and inventory turnover quota to help NAPA achieve optimum return on investments. We are looking for a talent to develop district-level strategies to achieve each store's financial, operational and customer-service goals, while addressing each store's unique strengths and challenges. We also need for this talent to be able to motivate, coach and strengthen Store Managers and store employees along with serving as a resource across the district!
What you'll be doing:
Work with DC management to help analyze and manage operating expenses, effective store processes in the stores to achieve district financial objectives and quotas.

Lead Sales strategy and growth for the District with Major Account, Wholesale and Retail customers.

Build and maintain relationships with customer base.

Manage district inventory, delivery fleet and other physical assets for greatest return.

Oversee class returns, processes for bad checks, and reconcile accounts.

Lead the store implementation of asset protection and safety programs and monitor accuracy of the fixed asset listing.

Review and interpret district financial and operating information with the DC management team, keeping management apprised of issues, progress and results.

Provide accurate and timely financial projections for the district.

Develop and prepare ad-hoc financial / business reports and assures payables are correctly applied and coded.

Manage the store inventory paperwork process & write-offs through the Distribution Center

Monitor gross profit and work with Pricing to identify margin opportunities.

Manage head count and payroll budgets.

Oversee and negotiate store service contracts that are not managed by the DC. Provides DC information needed for the store service contract negotiations.

Provide operational guidance and support to store managers and schedule store employee training.
This is the right opportunity for you if you:
Love the hustle – Our Retail Stores are busy places, so we need you to have a sense of urgency in everything that you do!

Be a solution focused leader and able to pivot when changes are needed!

Are operationally focused, but care about Employee engagement and development

Have a constant eye on Sales and Profit Quota

Want to join a team where you can learn and grow your career – the opportunities are endless at NAPA!
What you'll need: 
A four-year business-related degree or equivalent business experience required.

2-5 years of store operations experience. *Retail would be great, but not a deal breaker if you do not have this

P & L analysis experience.

Sales driven and customer focused.

Ability to multi-task, prioritize, and leverage technology to communicate and be effective.

Effective written/verbal communication skills and strong analytical/problem solving skills.
What's in it for you:
Awesome people and brand

Competitive Pay

Outstanding health benefits and 401K

Stable company. Fortune 200 with a "family" feel

A Culture of promotion from within, using your creativity, finding solutions/fixes, and where no 2 days or career paths are the same!

Great training, and ongoing development with support from multiple leaders/your team
If this role sounds like a fit, please check out our many amazing stories of NAPA employees who found their perfect lane here at NAPA.  What moves you? NAPA Employee Stories.  We want you to have all the information that you need to make sure that this is a fit for you! Our hopes are that these stories either excite you to apply or maybe not so much. Either way we appreciate you stopping by today!
Next Steps:
Please apply if you think this is a great fit for you and we will be in touch! If you decide that this role is not for you, please check out some of our other great careers by visiting NAPAautojobs.com
GPC conducts its business without regard to sex, race, creed, color, religion, marital status, national origin, citizenship status, age, pregnancy, sexual orientation, gender identity or expression, genetic information, disability, military status, status as a veteran, or any other protected characteristic. GPC's policy is to recruit, hire, train, promote, assign, transfer and terminate employees based on their own ability, achievement, experience and conduct and other legitimate business reasons.
Genuine Voices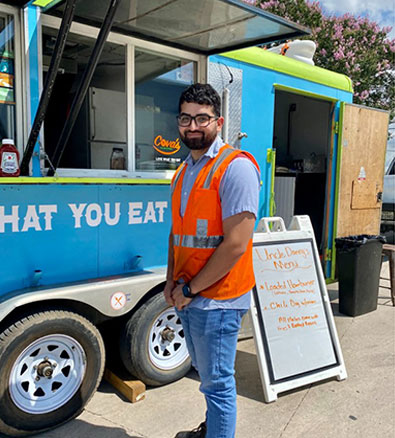 I love the fact that I am always learning. There's something going on all the time. It's definitely an exciting job.

Eberto Guerra

NAPA Stockroom Associate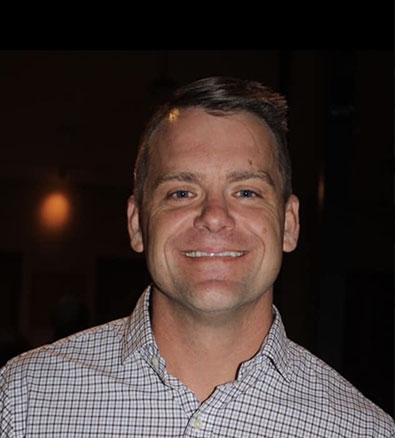 I have worked with Motion since I was 23 years old and was at a crossroads in my life on what I wanted to pursue as a career. A Warehouse Manager job came open and I applied twice before being hired. I had no clue what I was doing, but I was determined to learn and grow with Motion. I used any and all training opportunities available to me at Motion – classes and online learning. I am not special and anyone with the desire and determination to WIN can and always will be able to because Motion has all the resources needed to be successful. It is up to the individual in whatever position they are in to pick up these resources and move forward. I am very grateful for Motion and the opportunities available to me so that I may be successful in my career and take care of my family.

Evan Fleming

Motion Branch Manager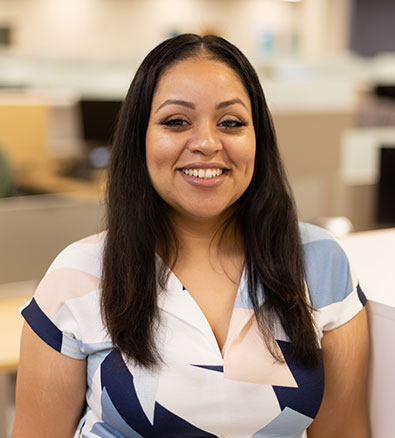 Into my 10th year with GPC, I still feel extremely energized and excited about what lies ahead. GPC has been a big part of my personal and professional growth and I am so thankful I work for such a great organization.

Princess Gray

GPC Supervisor - AR Payment Applications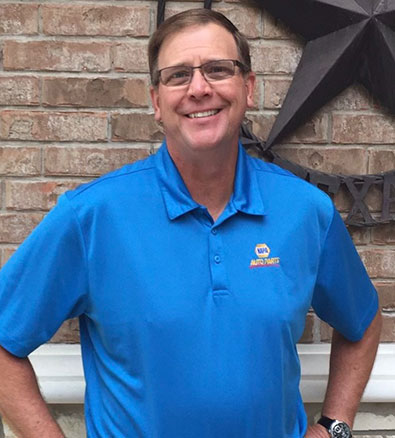 It's great to work for a company that you are not an employee number, you're part of a team that understands the values to be the best and be rewarded for taking care of your team. As a leader, my managers and I create the culture in our district and stores every day and I'm very proud what we have done and will continue to do here in Austin, TX.

Tim Wilks

NAPA District Manager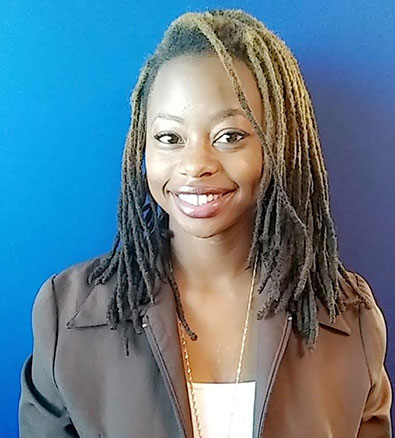 If I were to give advice to someone looking to apply here, I'd say have a strong work ethic, be determined, and be open to learning anything. We love people who have initiative and strive to learn.

Chelsea Antoine

GPC Employee Service Center Operational Support Specialist