Stockroom Manager
Salt Lake City, Utah
Job Category: Warehouse
Job ID: 309222
Remote: No Remote
Brand: NAPA Auto Parts
Status: Full-Time
Our warehouse employees are an essential part of ensuring business success. As a member of the team, you will have an impact on the bottom line by ensuring the customer experience is complete with accurate, on-time fulfillment. A role within the warehouse provides the opportunity to learn about our products, create meaningful connections with your teammates, and adjust to the changing needs of our business.
Success Profile
What makes a successful Warehouse employee? Check out the traits we're looking for and see if you have the right mix.
Communicator
Detail-oriented
Efficient
Multi-tasker
Productive
Team player
Career Path
Team Lead

Path to Stock Room Manager

Stock Room Manager

Path to Warehouse Manager

Warehouse Manager

End of Path
Genuine Voices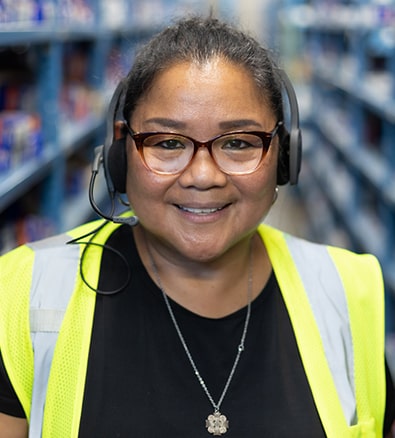 As long as you show up on time and do your job you'll be alright. The day-to-day is fast paced and simple. I know what to expect every day and I enjoy getting my work done so I can go help others.

Leonora Parker

NAPA Stockroom Associate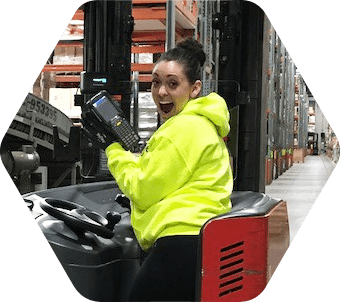 Culture
As soon as you join us, you'll discover our business is very close-knit and family-like. Because of this, our culture is one that's highly collaborative and supportive. In fact, teamwork is something we place tremendous value on, alongside innovation, ingenuity, and integrity. By sharing your skills, talents and attributes with us and contributing to our success, we'll make sure you're rewarded, recognized, and given the opportunities you need to flourish.
Employee Benefits
Medical, dental, vision and healthcare FSA, as well as health and wellness programs

Offering competitive PTO package with added days for years of service

Tuition reimbursement with opportunities for professional development

401(k) Plan with competitive employer matching

Life and Disability Insurance

Employee discounts, including NAPA parts, entertainment, technology, appliances, event tickets and more
Job Description
Stockroom Manager

Leadership position: leads team of up to 70 employees.  Base salary plus quarterly and annual bonuses. 

Great opportunity to develop next level management skills. 



Position Mission:
Manages the DC Stockroom personnel and their activities related to incoming freight, stocking, pulling, packing and shipping freight. Responsible for ensuring the safety and well-being of team members and maintaining a positive safety culture throughout the Distribution Center. Additionally, the Stockroom Manager ensures the overall productivity of the warehouse and is committed to achieving sales, profit and turnover quota.  
Position Performance Measures:
Profit Quota                                                    

Payroll Percent to Sales

Sales Quota                                                                 

Service Level

Turnover                                                         

Dollar Volume per Employee

Shipping Percentage                                        
Responsibilities:
Manages the daily operation and service level of the DC Stockroom by implementing production, productivity, quality, and customer-service standards.

Resolves problems and identifies stockroom system improvements.

Maintains product locator system to ensure the optimal utilization of space.

Ensures inventory counts are performed by team members.

Maintains warehouse security and safety of all employees.

Supervises 3PL contract drivers and ensures quality service.

Initiates regular communication with Operations Manager on business issues, plans and activities.

Focuses on improving the methods used to service the customers and meets productivity targets.

Supports sales growth by providing excellent customer service and efficiency.

Supports implementation of service improvement initiatives.

Balances productivity levels with payroll to keep salary percentage to sales at a profitable level.

Builds bench strength through employee development and promotes a team atmosphere.

Coaches, leads and trains employees to achieve higher productivity levels

Provides regular and frequent communicates with employees at all levels through department, small group and one-on-one meetings.

Creates, and teaches managers to create, a workplace that is respectful of the individual and builds teamwork to provide an excellent customer experience.

Partners with HR in the areas of hiring, development, coaching and promotional opportunities.

Ensures appropriate standards are met as relates to employee coaching, discipline documentation, and terminations.

Creates a culture of safety by ensuring required training is complete, educating employees and enforcing safety rules and investigating all accidents and providing coaching and correction.

Keep equipment operating by enforcing operating instructions, troubleshooting breakdowns, requiring preventive maintenance, and calling for repairs.

Maintains facility maintenance and upkeep along with cleanliness and organization of the stockroom.

Administers company policies and procedures regarding employee performance, attendance, safety, training and other matters consistently and fairly.

Maintains solid relationships with Store Owners and Store Managers.

May perform other assignments from time to time as directed by management.
Experience, Education, and Abilities:
High School Diploma or equivalent required.

Experience working with MRP systems, work order, and/or stockroom management systems.

5 years' experience working in a distribution center environment.

Excellent communication skills (written, and verbal) and analytical and problem solving skills.

Excellent organizational skills with a high degree of initiative and flexibility with strong attention to detail.

Ability to supervise 10 or more employees.

Ability to motivate and challenge stockroom employees; delegating tasks to staff; monitor progress, measure results, and coach staff on performance. Proven ability to define performance measures related to the business and hold employees accountable.

Must be comfortable at giving and receiving feedback and enjoy working in a fast paced environment.

A strong work ethic with a positive "can do" attitude and self-motivated.

Ability to handle multiple tasks, meet deadlines and remain calm in stressful situations.

Must have experience with a wide variety of material handling equipment.

Knowledge and capability of operating heavy machinery including forklift, cherry picker, and pallet power jack, etc. 

Computer skills required: Email (Outlook preferable), Excel, and knowing the DPC400 and RADS is a plus.
Physical Demands and Work Environment:
Constant awareness of moving vehicles like forklifts, pallet jacks, etc. 

The noise level in the work environment is usually moderate.

Occasionally exposed to cold, hot and/or humid conditions; moving mechanical parts and vibration.

Occasionally required to climb or balance, stoop, kneel, push, pull, crouch or crawl.

Frequently lifting, pushing, and pulling up to 40 lbs.  Occasional lifting and/or move up to 60 lbs.

Ability to use hands to finger, handle or feel and, reach with hands and arms

Ability to walk and stand for long periods of time

Must be able to see, hear, speak, and write clearly in order to communicate with employees and/or customers/vendors. 
GPC conducts its business without regard to sex, race, creed, color, religion, marital status, national origin, citizenship status, age, pregnancy, sexual orientation, gender identity or expression, genetic information, disability, military status, status as a veteran, or any other protected characteristic. GPC's policy is to recruit, hire, train, promote, assign, transfer and terminate employees based on their own ability, achievement, experience and conduct and other legitimate business reasons.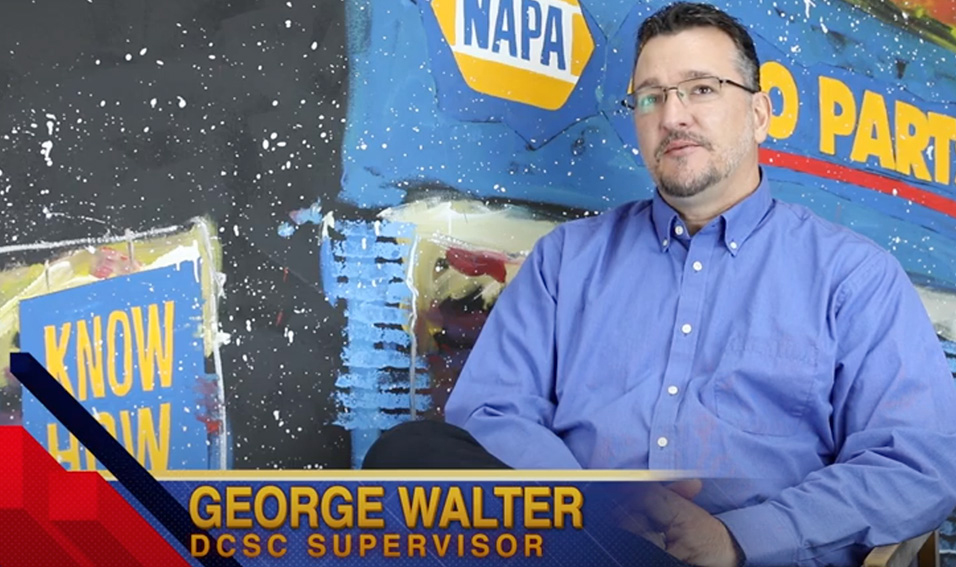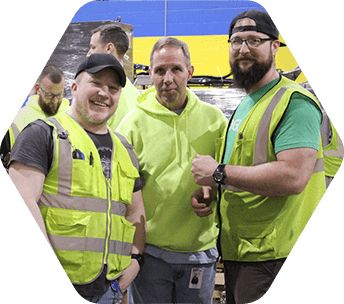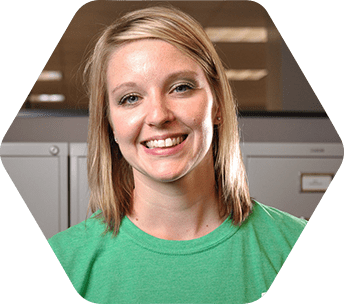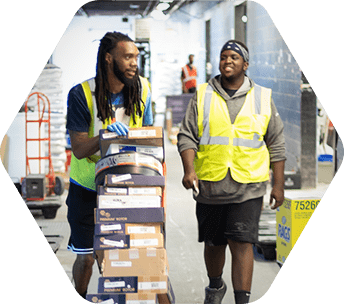 About the location
Find out what it's like to live and work in Salt Lake City, Utah.
Explore the Area