Automotive eCatalog Content Data Professional - Product Fitment
Plainfield, Indiana
Job Category: Marketing/Design/Communication
Brand: Genuine Parts Company
Job ID: 325733
Remote: Hybrid Remote
Status: Full-Time
We're an organization of IT specialists, developers, salespeople, retail specialists, supply chain professionals, drivers and more. What binds us together is our passion for providing superior service to our clients, customers and teammates. Discover why GPC is the right place for you and your career.
Success Profile
What makes a successful employee at Corporate Headquarters? Check out the traits we're looking for and see if you have the right mix.
Collaborative
Communicator
Good Listener
Problem-solver
Self-starter
Team player
Genuine Voices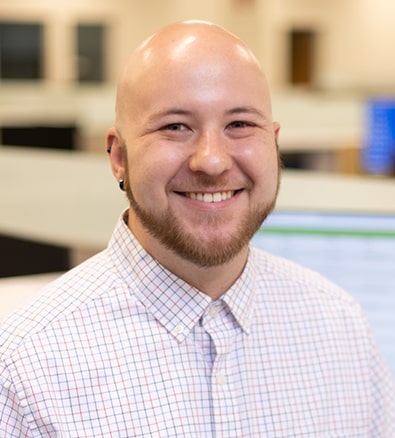 I would say this is the first job where I've felt cared about as a person and not an asset. I love the people and what I do.

Beau Mitchell

GPC Accounts Receivable Specialist - Cash Apps

Employee Benefits
Medical, Dental, Vision, life and disability insurance, as well as campus health and wellness programs

Paid time off, eight company holidays and flexible work schedules available

Tuition Reimbursement and professional development opportunities

401(k) Plan with competitive employer matching

Onsite cafeteria, coffee stations and break rooms

Employee discounts, including NAPA parts, entertainment, technology, appliances, event tickets and more
Job Description
Position Mission:
Supports company catalog data analytics initiatives for vehicle application parts look-up.  Support all NAPA Catalog applications for NAPA U.S., NAPA Canada, and NAPA Mexico.  Supports the integration of new data sets that will allow the vehicle look-up and sale of all NAPA products. Collaborates with technology development and project teams to refine, adapt, and apply data models. Works with business representatives to define and implement the new business processes and systems impacted by NAPA Catalog analytics efforts. Monitors and maintains all catalog vehicle application data aspects of a NAPA sku.
Oversee the development, operations, and maintenance of the application fitment from supplier
Review and correct existing catalog content to identify missing information as well as validate accuracy, clarity, and layout
Work with vendors/manufacturers to acquire and validate application fitment by announcement of part number into the NAPA system.
Review Supplier scorecards and respond to all data discrepancies
Manager Make/Model/Year and specification data, in product information management system, to align with automotive aftermarket industry standards.
Responsibilities: 
The primary duties and responsibilities of the Automotive e-Catalog Content Data Professional- Product Fitment are listed, but not limited to the following:
Analyze vehicle application data provided by NAPA Suppliers by ensuring the validity and accuracy of data.
use their own discretion and independent judgment as it relates to NAPA Suppliers adhering to NAPA Data Standards.
Responsible for rejection of NAPA Supplier data in cases where:
Data does not adhere to NAPA Standards
Data presents a liability to NAPA, GPC, NAPA Auto Parts Stores, or their customers.
Data presents a risk of lost sales to NAPA, GPC, NAPA Auto Parts Stores or their customers.
Responsible for managing the relationship with NAPA Suppliers from a NAPA Catalog data perspective to protect the Supplier as well as NAPA (and downstream customers) from false or inaccurate data that could cause ill-will, liability issues, or potential lost sales.
Creates Manufacturer's Product Class Codes (MPCC or Part Type Descriptions) using information from the NAPA Supplier and/or using their own creative initiative based upon automotive taxonomy.
Provides analytics to the business management (NAPA, APG) on the following:
Missing Coverage
OE Data Management
Sister Vehicle Coverage
Responsible for coverage analysis between Premium and Value product lines to ensure no sales are lost for NAPA due to missing application data in either product line.
Ensures that duplicate and/or overpopulation of NAPA Suppliers application data does not occur which could result in an impact on sales for NAPA or it customers.
Responsible for validating NAPA Supplier Interchange data and ensuring that new Interchange data is provided every 60 days.
Responsible for the management of the NAPA Discrepancy Policy with NAPA Suppliers.
Validates discrepancies received from NAPA Auto Parts Stores.
Communicates discrepancies to the appropriate NAPA Supplier.
Manage response time from NAPA Supplier.
Determines when a NAPA Supplier has fulfilled the response requirement of providing corrected application data.
Determines fines to be levied as outlined in the NAPA Discrepancy Policies.
Ensures that NAPA Suppliers follow the NAPA Paper Catalog Standards and has the responsibility of representing NAPA pursuant to a NAPA Supplier not following the NAPA Paper Catalog Standards.
Must be proficient in MS Excel, and Word, and have the ability to learn work in the NAPA Catalog PIM (Product Information System).
Must be willing to travel in the United States and Canada.
Be willing to represent the company (NAPA, APG) in a professional and courteous manner in all dealings with NAPA Suppliers, Employees of NAPA, and Customers of NAPA.
Willing to perform any and all tasks as directed by management.
Routine tasks and processes include:
Load Application Records
Use validation tools to check for errors, Review Errors, Review Deletes/No AddsReview for comment & specific condition errors, Review Confusing records
Load Interchange Records
Compare counts, Check for complete OE interchange
Compare between like suppliers, Check supplier and competitor websites to compare what the supplier has sent to us
Review Supplier Application Data
Run Missing Coverage Reports, Compare Canada to US data, Compare like supplier data
Category Management
Manage data of suppliers in a specific Category so the data displays consistently using the same Specific Conditions / Comments
Supplier Application Audit
Review supplier website for data compare
Scrape the website to compare what the supplier sent to us and for discrepancies
Review competitor's websites for data compare
Maintain Discrepancies
Process and resolve discrepancies
Create MPCC Codes
Ensure consistency between like part types
Check for possible thesaurus entries
Check monthly DVD, Check PPSE Builds, Check Epicor Builds
NRF Reports
Review and resolve NFR reports
Experience, Education, and Abilities
Minimum High School Education
2 years or more of College a plus.
2+ years work experience in the automotive sector (retail store, repair shop, manufacturing).
2+ years experience in automotive standards "ACES" and "PIES"
Knowledge of MS Office including Word, Excel, and Access.
Strong abilities in data exploration, data manipulation, and data visualization.
Automotive enthusiasm a plus.
Work is performed in a typical office environment.
GPC conducts its business without regard to sex, race, creed, color, religion, marital status, national origin, citizenship status, age, pregnancy, sexual orientation, gender identity or expression, genetic information, disability, military status, status as a veteran, or any other protected characteristic. GPC's policy is to recruit, hire, train, promote, assign, transfer and terminate employees based on their own ability, achievement, experience and conduct and other legitimate business reasons.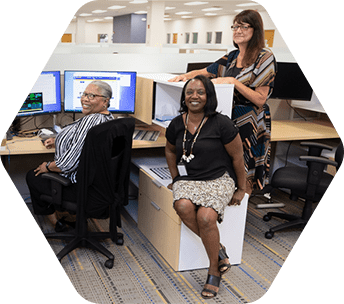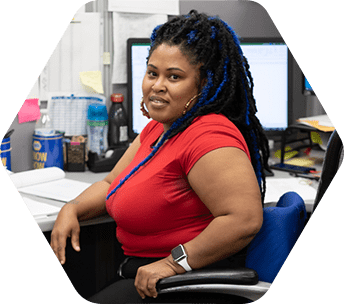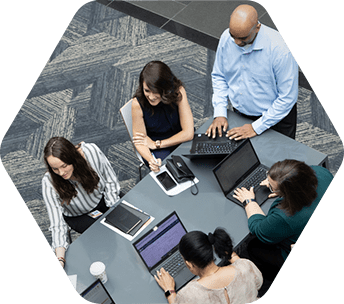 About the location
Find out what it's like to live and work in Plainfield, Indiana.
Explore the Area