Store Stock Associate- Saint Albans, WV
Nitro, West Virginia
Job Category: Retail
Brand: NAPA Auto Parts
Job ID: 317284
Remote: No Remote
Status: Part-Time
As a retail associate, you are expected to learn the NAPA brand — the market and who our customers are. Eagerness to learn and grow with the company is highly appreciated. Knowing your customers and products are such a big impact to daily business, don't be afraid to work with your team and ask questions — willingness to take initiative is a top tier trait.
Success Profile
What makes a successful Retail employee? Check out the traits we're looking for and see if you have the right mix.
Customer Centric
Personable
Trainable
Confident
Efficient
Team player
Career Path
Counter Sales

Path to Assistant Store Manager

Assistant Store Manager

Path to Store Manager

Store Manager

Path to District Manager

District Manager

End of path

Group Vice President

DO NOT FORGET TO ADD ACCESSIBILITY TEXT
Genuine Voices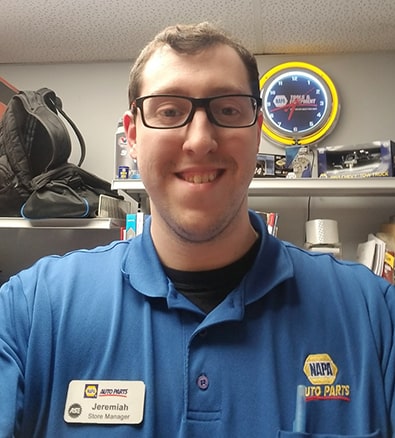 A day in the life includes anything and everything about running a store. It could be taking care of personnel and helping them get what they need, taking care of customers, finding parts, working with my customer service representative who's out helping customers, every day is different.

Jeremiah Reynolds

NAPA Store Manager

Employee Benefits
Medical, dental, vision and healthcare FSA, as well as health and wellness programs

Offering competitive PTO package with added days for years of service

Tuition reimbursement with opportunities for professional development

401(k) Plan with competitive employer matching

Life and Disability Insurance

Employee discounts, including NAPA parts, entertainment, technology, appliances, event tickets and more
Job Description
Job Description
NAPA Auto Parts is seeking an enthusiastic detail oriented Store Stock Associate to join our rapidly growing team of Auto Parts professionals. This is the ideal position for a person who is detail oriented with a strong work ethic. As a Store Stock Associate, you will have a variety of duties that would help control and maintain the inventory in our warehouse.
Responsibilities
Unpacks incoming merchandise shipments from suppliers or returned by customers and takes part and places it on the shelf or appropriate location as indicated by the electronic scan-gun. Actions done in compliance with established procedures and quotas.
Pulls all orders for standard customer stock orders, special orders, and the demands of the main counter and will-call accurately and as completely as possible, routing products as appropriate and meeting the prescribed picking quota set by management.
Uses the electronic scan-gun, reviews out-bound customer orders for pulling accuracy, ensures safe packing of the orders for shipment to customers, and properly labels shipping trays/packages in accordance with D.O.T. standards.
Creates detailed summary of each shipment by way of buck slips and/or freight bills, ensures proper end processing of customer orders including removing shipping trays from conveyor system, ensures proper packaging of products, and places large parts and shipping trays for each customer on their designated skid location.
Plans, organizes, and loads trucks from skids to trucks for delivery to customer, accurately records piece count for customer on the buck slips, and keys freight bills into computer terminal.
Cleans up and disposes boxes, packing material, and pallets, as well as general housekeeping of facility and specific product line areas. Follows and adheres to all safety rules including the handling of hazardous materials. Loads customer orders into delivery trucks in proper sequence and according to freight bills.
Qualifications
At least 1 year previous experience stocking, loading, or pulling.
High School Diploma, or equivalent experience, required.
Must be functionally literate and capable of understanding and recognizing part numbers and line codes to ensure proper identification of parts for placement in the facility, including identifying sequence of numbers and letters accurately and rapidly.
Must be able to write legibly.
Must have basic understanding and be capable of operating a computer terminal.
And, perform associated duties as assigned by management.
Must be capable of lifting and moving parts of up to 60 pounds and push/pull 300 pounds using hitch-and-go dolly.
Must be able to move engine blocks and other heavy equipment with moving aids designed to move such items, including hand trucks, dollies, motorized carts, pallet jacks, etc.
Must be able to repeatedly bend or stoop to ground level shelves and be able to reach upper shelves (8 feet) with the use of stool or ladder when necessary.
Must be able to work on their feet (stand or walk) for their assigned work shifts.
GPC conducts its business without regard to sex, race, creed, color, religion, marital status, national origin, citizenship status, age, pregnancy, sexual orientation, gender identity or expression, genetic information, disability, military status, status as a veteran, or any other protected characteristic. GPC's policy is to recruit, hire, train, promote, assign, transfer and terminate employees based on their own ability, achievement, experience and conduct and other legitimate business reasons.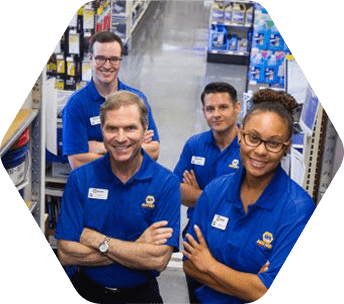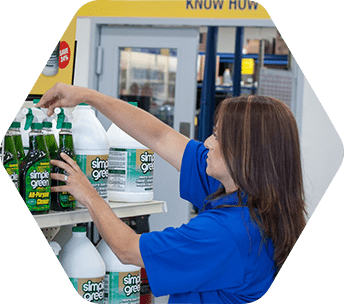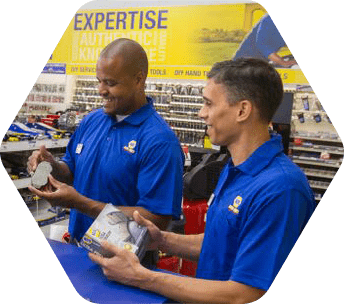 About the location
Find out what it's like to live and work in Nitro, West Virginia.
Explore the Area