Retail Team Leader
Nashville, Tennessee
Job Category: Retail
Brand: NAPA Auto Parts
Job ID: 316701
Remote: No Remote
Status: Full-Time
As a retail associate, you are expected to learn the NAPA brand — the market and who our customers are. Eagerness to learn and grow with the company is highly appreciated. Knowing your customers and products are such a big impact to daily business, don't be afraid to work with your team and ask questions — willingness to take initiative is a top tier trait.
Success Profile
What makes a successful Retail employee? Check out the traits we're looking for and see if you have the right mix.
Customer Centric
Personable
Trainable
Confident
Efficient
Team player
Career Path
Counter Sales

Path to Assistant Store Manager

Assistant Store Manager

Path to Store Manager

Store Manager

Path to District Manager

District Manager

End of path

Group Vice President

DO NOT FORGET TO ADD ACCESSIBILITY TEXT
Genuine Voices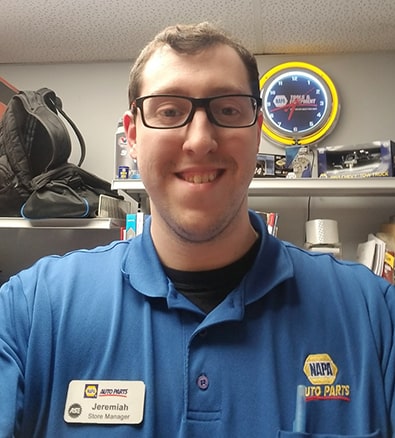 A day in the life includes anything and everything about running a store. It could be taking care of personnel and helping them get what they need, taking care of customers, finding parts, working with my customer service representative who's out helping customers, every day is different.

Jeremiah Reynolds

NAPA Store Manager

Employee Benefits
Medical, dental, vision and healthcare FSA, as well as health and wellness programs

Offering competitive PTO package with added days for years of service

Tuition reimbursement with opportunities for professional development

401(k) Plan with competitive employer matching

Life and Disability Insurance

Employee discounts, including NAPA parts, entertainment, technology, appliances, event tickets and more
Job Description
Job Description
Acts as retail team leader including activities such as creating/maintaining a customer-friendly retail environment, ensuring product is displayed according to company guidelines, and ensuring retail employees present a positive, customer-centric, image.
Retail Sales Growth
Store Profit Improvement
Inventory Turnover Improvement
Responsibilities
Partners with the store management to lead a culture where every team member in the store strives to achieve benchmark customer service and store standard outcomes as defined in the KPI list.
Sets the customer experience benchmark in the store and leads by example to ensure a positive customer interaction.
Instills an attitude of customer service excellence and superior selling skills across the team by displaying correct behavior, training employees when necessary.
Maintains general cleanliness standards, both inside and outside of the store, ensuring fixtures are clean and in good repair, floor is clean and free of clutter, windows are clean and free of unnecessary stickers or signage and parking lot is free of rubbish.
Processes ePlanogram updates in point-of-sale system to ensure information is current and available.
Ensures ePlanogram updates are completed on time and to plan. Provides feedback on any issues with ePlanograms to the retail team.
Ensures all price labels are updated on a weekly basis and conduct regular price label checks, using the hand held RF scanner.
Reports any issues with price labels back to the retail team.
Ensures all product within the planogram is forward facing and pulled to the front of the shelf (front and faced).
Proactively manages any out of stocks and conduct an ' out of stock' scan, using the hand held RF scanner, daily, ensuring stock is full and on show at all times.
Ensures all price labels are updated on a weekly basis and conducts regular price label checks, using the hand held RF scanner. Reports any issues with price labels back to the retail team.
Actively suggests the Know How To Ask item to all customers.
Merchandises the store to the highest standard, ensuring all displays are clearly priced, full of product, front and faced.
Completes the Retail Sales Driver Tie Up task on time.
Ensures all team members adhere to the standards of dress and name badges are worn at all times.
Reads and acts on all retail communication and associated tasks.
Leads other team members and provide specific mentoring and coaching to Retail Coordinators, where applicable.
Qualifications
2-4 year's experience in a RETAIL environment is essential
High School Diploma, or equivalent, required.
Demonstrated ability to merchandise product creatively to drive sales
Ability to influence at all levels
Ability to lead a team
Highly organized
Basic skills in Microsoft office
Outgoing personality with a positive approach
Must be able to work retail hours, which will include nights and weekends
Able to work on feet (stand and walk) for entire assigned work shift.
Capable of lifting and moving parts and boxes of up to 60 pounds.
Able to repeatedly bend or stoop to floor-level shelves and able to reach upper shelves (ten feet) with use of stool or ladder when necessary.
Able to move engine blocks, core barrels, and other heavy equipment with moving aids designed to move such items, including hand trucks, barrel dollies, hydraulic lifts, etc.
While performing the duties of this position, the employee is exposed to fumes or airborne particles.
GPC conducts its business without regard to sex, race, creed, color, religion, marital status, national origin, citizenship status, age, pregnancy, sexual orientation, gender identity or expression, genetic information, disability, military status, status as a veteran, or any other protected characteristic. GPC's policy is to recruit, hire, train, promote, assign, transfer and terminate employees based on their own ability, achievement, experience and conduct and other legitimate business reasons.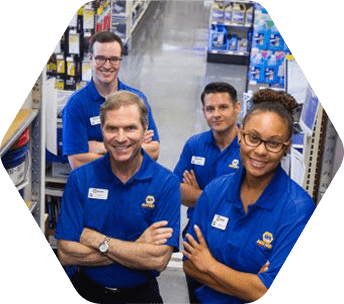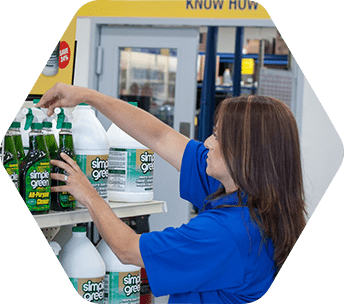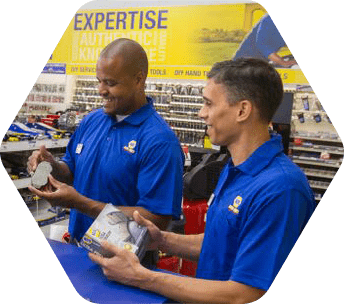 About the location
Find out what it's like to live and work in Nashville, Tennessee.
Explore the Area