Automotive Parts Specialist - Full Time (South West Air)
Las Vegas, Nevada
Job Category: Retail
Job ID: 304832
Brand: NAPA Auto Parts
Status: Full-Time
As a retail associate, you are expected to learn the NAPA brand — the market and who our customers are. Eagerness to learn and grow with the company is highly appreciated. Knowing your customers and products are such a big impact to daily business, don't be afraid to work with your team and ask questions — willingness to take initiative is a top tier trait.
Success Profile
What makes a successful Retail employee? Check out the traits we're looking for and see if you have the right mix.
Customer Centric
Personable
Trainable
Confident
Efficient
Team player
Career Path
Counter Sales

Path to Assistant Store Manager

Assistant Store Manager

Path to Store Manager

Store Manager

Path to District Manager

District Manager

End of path

Group Vice President

DO NOT FORGET TO ADD ACCESSIBILITY TEXT
Genuine Voices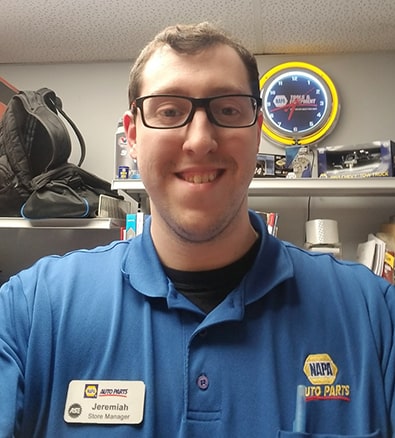 A day in the life includes anything and everything about running a store. It could be taking care of personnel and helping them get what they need, taking care of customers, finding parts, working with my customer service representative who's out helping customers, every day is different.

Jeremiah Reynolds

NAPA Store Manager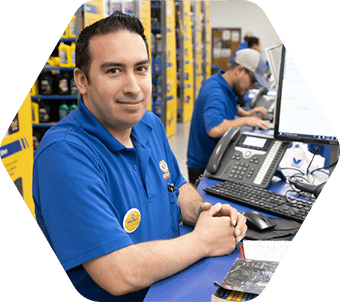 Culture
By joining our diverse and supportive retail team, you'll be part of a genuine work family that gives its all to customers every day. You'll also discover a culture that values integrity, innovation, and ingenuity. Whatever your background, skills, and experience, we'll empower you to bring your authentic self to work and support you to do your best work. Because ultimately, going the extra mile to care and respect our people, customers, suppliers, and communities is in our DNA.
Employee Benefits
Medical, dental, vision and healthcare FSA, as well as health and wellness programs

Offering competitive PTO package with added days for years of service

Tuition reimbursement with opportunities for professional development

401(k) Plan with competitive employer matching

Life and Disability Insurance

Employee discounts, including NAPA parts, entertainment, technology, appliances, event tickets and more
Job Description
NAPA is a Parts Store and So much more! We are excited to offer this unique NAPA opportunity in our Integrated Business Solutions (IBS) Division -A NAPA Parts Store where you'd least expect it! Did you know that some of NAPA's biggest customers are Airlines, City & Government facilities and public schools? NAPA supplies many parts to these places that keep them moving and because we have been so successful at it, we are looking to grow this division even more! We already said that we are "so much more" and to prove it, we are looking for a special Talent to join our Integrated Business Solutions (IBS) Division as a Parts Inventory Specialist/ Counter Service.  
What is NAPA Integrated Business Solutions (IBS): 
We manage Parts so businesses don't have to! The NAPA Integrated Business Solutions (IBS) program is a partnership with any company that needs on-site assistance running a highly efficient parts department within their business. In other words, "a Store inside a Store/Company" We partner with some exciting places: ground support maintenance stations for major airlines, government vehicle maintenance stations, utility companies, construction companies, car dealerships and more. NAPA provides parts management, supply chain expertise, fantastic customer care, that serve our customer's efficiencies and bottom line when we step in to manage their parts departments. Check out this video to learn more about the dynamic division of NAPA IBS www.napa-ibs.com
The Role:
The IBS Site Manager will play a critical role in our partnership with one of four focus areas: Government, Transportation, Commercial, Dealership.This person will provide vendor managed inventory system expertise, procurement, and inventory, while managing people and processes. We are looking for someone who knows parts and is passionate about providing non-stop customer service in this extremely important partnership. Keeping equipment running is a major part of these companies bottom line, so we need a high energy person who will be able to not only nurture this vendor relationship, but also keep everything running smoothly and ensure that they have the right parts to the right place at the right time…on time!
This is the perfect opportunity for you if:
You have experience in automotive parts 

(we really need you to have this),

 supply chain, parts procurement, and or logistics. Demonstrated leadership in the automotive after-market industry, preferably an automotive parts department, dealership, heavy duty and/or fleet establishment.

You are focused on Customer Satisfaction, Operational Excellence, and being a part of a high energy and performing team

Are comfortable with working in a Fleet shop environment

You have a background in automotive aftermarket, dealerships, parts, light/heavy duty equipment, diesel trucks, buses, ground support equipment

You enjoy representing a dynamic and respected brand along with going out of your way to provide tremendous customer service!

You love building and sustaining relationships with your team and outside vendors

You enjoy coming up with better processes and being looked at for the go to person for answers to customer's questions.
What you'll be doing:
Managing parts and inventory for one of our NAPA customers/partners in city and government vehicles.

Providing an outstanding and a very high level of customer service with our partner and customer

Ensuring all daily/weekly/monthly reconciliation items are handled per policy and procedure guide

Addressing customer sales/service questions and problems quickly

Shifting into a high gear and bringing a high energy to our NAPA parts counter at our IBS location

Navigating computer and paper catalog systems

Working towards continuous improvement with our on-site parts store relationship - processes and procedures

Lifting merchandise up to 60 lbs.

Inspecting, protecting and maintaining company assets, merchandise, vehicles, building and people
Responsibilities:
Customer Satisfaction

Inventory Management/ROI

Utilization of available tools for tracking value added items for the customer

Maintain and develop local non-NAPA vendor relationships

Responds in a timely manner to customer purchase and service questions.

Understands, interprets, and complies with all contract requirements and ensures the operation is meeting customer expectations.

Works closely and communicates with company and the customer management team to develop strategies to ensure the overall value of the IBS program.

Understands and maintains the TAMS buy-out PO process.

Ensures the site is using the approved non-company line codes appropriately.

Sources all parts needs for customers by utilizing various approved IBS vendors.

Ensures performance against service level goals per our IBS customer agreements.

Ensures proper processes and procedures are utilized to minimize inventory shrinkage.

Ensures merchandise is received in a timely and accurate manner as well as put away in the stockroom in an appropriate manner.

Creates a safe work environment, ensuring required hazmat training is completed timely.

Understands and complies with company and customer company policies.

Bar codes inventory and places in appropriate bin locations.

Returns non-company excess inventory.

Ensuring all daily/weekly/monthly reconciliation items are handled per policy and procedure guide. Builds relationships and assists with the negotiation of non-company vendors on pricing, inventory, and service and return privileges.

Follows all IBS policies and procedures.

Completes all available IBS operations training provided by company.

Must use the non-company approved line codes appropriately.

What you'll need:

Background in Automotive Parts/Repair

Passion for customer care, relationship management, and going out of your way to take care of customers

Automotive Aftermarket/Parts/Light & Heavy Duty/Diesel/Aftermarket

Experience with inventory protection, asset management and cataloging

Demonstrated leadership in the automotive after-market service industry, fleet services, government contracts, dealerships, or retail establishments

Possess personal drive, self-motivation and ability to not only identify issues, but finding immediate solutions for customer

Capable of operating point-of-sale system, cataloging and customer fleet management software

Possess analytical/problem solving skills and a non-stop drive for solving customer issues and coming up with solutions

Thrive in a super-fast paced environment

Welcome "being the go-to person"!

High School Diploma, GED

Flexibility in schedule including evenings, weekends and holidays

Valid Driver's License

And if you have this, even better (not a deal breaker if you don't):

Background in Heavy Duty/Diesel

Technical school, and/or college degree a plus

Parts procurement, Supply Chain & Logistics

ASE Certification(s)

What's in it for you:

Awesome people and brand

Competitive Pay

Outstanding health benefits and 401K

Stable company. Fortune 200 with a "family" feel

A Culture of promotion from within, using your creativity, finding solutions/fixes, and where no 2 days or career paths are the same!

Great training, and ongoing development with support from multiple leaders/your team

Day in the Life:

If this job sounds like a fit, please check out our NAPA IBS Career page to learn more from our IBS employees. Learn more about NAPA IBS - Videos and stories. We want you to have all the information that you need to make sure that this is a fit for you! Our hopes are that the videos and stories you read either excite you to apply or maybe not so much – Either way we appreciate you stopping by today!
GPC conducts its business without regard to sex, race, creed, color, religion, marital status, national origin, citizenship status, age, pregnancy, sexual orientation, gender identity or expression, genetic information, disability, military status, status as a veteran, or any other protected characteristic. GPC's policy is to recruit, hire, train, promote, assign, transfer and terminate employees based on their own ability, achievement, experience and conduct and other legitimate business reasons.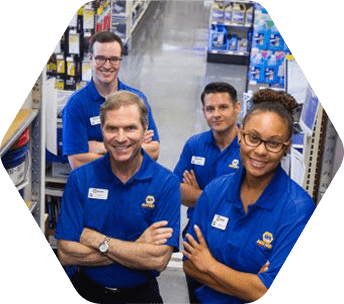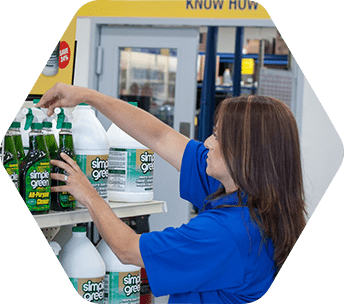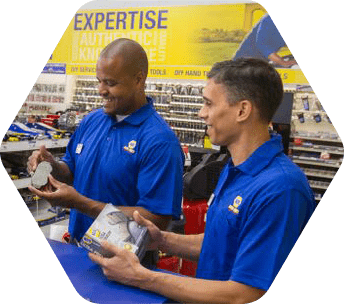 About the location
Find out what it's like to live and work in Las Vegas, Nevada.
Explore the Area