IBS Site Manager
Aurora, Illinois
Job Category: Retail
Job ID: 308958
Brand: NAPA Auto Parts
Status: Full-Time
As a retail associate, you are expected to learn the NAPA brand — the market and who our customers are. Eagerness to learn and grow with the company is highly appreciated. Knowing your customers and products are such a big impact to daily business, don't be afraid to work with your team and ask questions — willingness to take initiative is a top tier trait.
Success Profile
What makes a successful Retail employee? Check out the traits we're looking for and see if you have the right mix.
Customer Centric
Personable
Trainable
Confident
Efficient
Team player
Career Path
Counter Sales

Path to Assistant Store Manager

Assistant Store Manager

Path to Store Manager

Store Manager

Path to District Manager

District Manager

End of path

Group Vice President

DO NOT FORGET TO ADD ACCESSIBILITY TEXT
Genuine Voices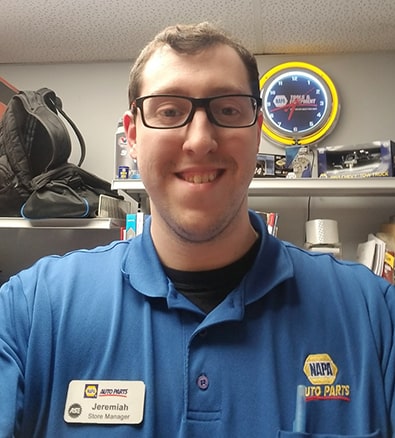 A day in the life includes anything and everything about running a store. It could be taking care of personnel and helping them get what they need, taking care of customers, finding parts, working with my customer service representative who's out helping customers, every day is different.

Jeremiah Reynolds

NAPA Store Manager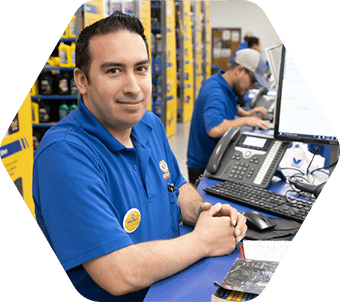 Culture
By joining our diverse and supportive retail team, you'll be part of a genuine work family that gives its all to customers every day. You'll also discover a culture that values integrity, innovation, and ingenuity. Whatever your background, skills, and experience, we'll empower you to bring your authentic self to work and support you to do your best work. Because ultimately, going the extra mile to care and respect our people, customers, suppliers, and communities is in our DNA.
Employee Benefits
Medical, dental, vision and healthcare FSA, as well as health and wellness programs

Offering competitive PTO package with added days for years of service

Tuition reimbursement with opportunities for professional development

401(k) Plan with competitive employer matching

Life and Disability Insurance

Employee discounts, including NAPA parts, entertainment, technology, appliances, event tickets and more
Job Description
Position Mission:
Manages a company-owned IBS store to generate increased ROI, improved market penetration and provide excellent customer service. Hires and develops quality personnel, sets high performance standards, and uses company-training resources to ensure the efforts and accomplishments of employees are recognized.
Responsible for inventory protection, asset management and operational issues, ensures overall cleanliness of the store, stock room and outside areas. Fully supports and implements all IBS NAPA programs, be they operational or marketing based.
Position Performance Measures: (List the key performance indicators.)
Sales

Net Profit

Inventory Turnover

Payroll Percent

Gross Profit

Inventory Gain
Responsibilities:
The following section contains the primary responsibilities for this position.  Job holder is responsible for performing any other duties as assigned by management.  List the significant activities that support that function, for instance manage the annual store audit process. Where possible use language that ties the job back to the company mission and vision.
Monitors

store sales performance on a daily, weekly, monthly and year to date basis.

Identifies

problems and solve them effectively.

Develops good customer relations and maintains a high level of service to the customer.

Addresses customer sales/service questions quickly.

Supervises

and coaches store employees.

Monitors and recognizes both good and unacceptable performance of employees.

Ensures

proper processes and procedures are utilized to minimize inventory shrinkage.

Assures that merchandise is received in a timely, accurate manner and that it is put away in the stockroom in an appropriate manner.

Creates a safe work environment and that required HazMat training occurs in a timely fashion. Actively works at minimizing employee time loss due to

Worker's

Compensation injuries

Understands, interprets, and complies with Company policies.

Works closely with the District office (or District Manager) to maintain procurement card controls.

Builds relationships, and negotiates, with non-NAPA vendors on pricing, inventory and service.
Experience, Education, and Abilities:
HS Diploma or equivalent required.

Technical school, and/or college degree a plus.

Requires demonstrated leadership in the automotive after-market service industry, preferably an automotive parts department, dealership, jobber or retail establis

h

ment.

Have a working knowledge of the organization(s) the store services

Possess high character and always deals fairly with both employees and customers.

Provide strong leadership to the operation to create a high performance team via customer focus,

open

communication, a willingness to coach and provide feedback.

Possess personal drive, self-motivation and initiative to accomplish company goals.

Enjoy working with people in a fast-paced setting; be competitive yet has the ability to work calmly under pressure.

Insure proper maintenance and protection of Company store facilities, equipment, inventory and other physical assets of the Company.

Possess a willingness and ability to learn.

Possess analytical problem solving skills.

Capable of operating

TAMS

point-of-sale system and cataloging.

Able to use adding machine and process cash, check, and credit card transactions.
Work Environment:
While performing the duties of this position, the employee is exposed to fumes or airborne particles.

Able to

speak

clearly and listen attentively.

Able to work on feet (stand and walk) for entire assigned work shift.

Capable of lifting and moving parts and boxes of up to 60 pounds.

Able to repeatedly bend or stoop to floor-level shelves and able to reach upper sh

e

lves (eight feet) with use of stool or ladder when necessary.

Able to move engine blocks, core barrels, and other heavy equipment with moving aids designed to move such items, including hand trucks, barrel dollies, hydraulic lifts, etc.
GPC conducts its business without regard to sex, race, creed, color, religion, marital status, national origin, citizenship status, age, pregnancy, sexual orientation, gender identity or expression, genetic information, disability, military status, status as a veteran, or any other protected characteristic. GPC's policy is to recruit, hire, train, promote, assign, transfer and terminate employees based on their own ability, achievement, experience and conduct and other legitimate business reasons.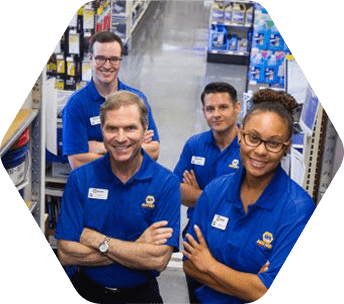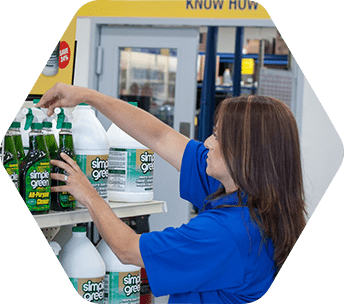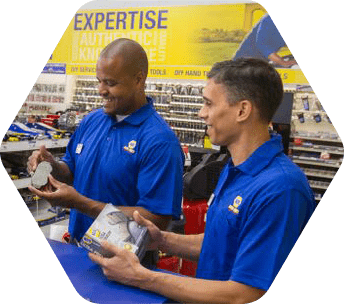 About the location
Find out what it's like to live and work in Aurora, Illinois.
Explore the Area