Web Associate
Atlanta, Georgia
Job Category: Marketing/Design/Communication
Job ID: 296858
Brand: Genuine Parts Company
Status: Full-Time
We're an organization of IT specialists, developers, salespeople, retail specialists, supply chain professionals, drivers and more. What binds us together is our passion for providing superior service to our clients, customers and teammates. Discover why GPC is the right place for you and your career.
Success Profile
What makes a successful employee at Corporate Headquarters? Check out the traits we're looking for and see if you have the right mix.
Collaborative
Communicator
Good Listener
Problem-solver
Self-starter
Team player
Genuine Voices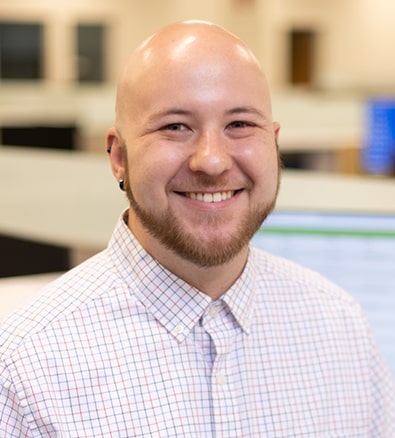 I would say this is the first job where I've felt cared about as a person and not an asset. I love the people and what I do.

Beau Mitchell

GPC Accounts Receivable Specialist - Cash Apps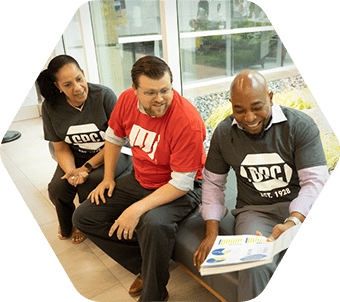 Culture
Our corporate employees are critical to the success of our business by providing services the rest of our business relies on. Corporate employees support our strategy and the service & sales efforts of the entire organization. As a corporate employee, you will have opportunities for professional growth and development, career advancement and coaching. You'll get to make big impacts to our business processess and help with continually improving our employee experience through the work that you do.
Employee Benefits
Medical, Dental, Vision, life and disability insurance, as well as campus health and wellness programs

Paid time off, eight company holidays and flexible work schedules available

Tuition Reimbursement and professional development opportunities

401(k) Plan with competitive employer matching

Onsite cafeteria, coffee stations and break rooms

Employee discounts, including NAPA parts, entertainment, technology, appliances, event tickets and more
Job Description
About Genuine Parts Company
Imagine going to work every day knowing that you're part of something special; part of something that matters and that makes a real difference. Imagine working for a company whose reputation for excellence paves the way for more success. Imagine being part of a winning team where people don't just work 'jobs', they build long-lasting, highly-satisfying careers.
Genuine Parts Company (GPC) has risen to the top of our industry by understanding the needs of those we serve – our customers and our employees – and then working hard, and smart, to meet those needs.
The true source of that success is the effort, commitment and intelligence of our nearly 40,000 employees. Across all of our business units, in locations worldwide, the people of GPC have diverse backgrounds and talents. But it's what we share that makes us unique.

Job Description
This role provides a unique opportunity for a digital professional to play a critical role in helping to grow global, digital organic traffic and revenue within the Genuine Parts Company (GPC). Based in Atlanta, this person will be a member of the Digital Channel Management team and will serve a key role in the Digital Center of Excellence. As the eCommerce Specialist, this employee will partner with their manager, Product Managers, and other team members to define, execute, and operate our e-commerce sites.  

Responsibilities
Back-office Administration
Support e-commerce operations by performing Back-office e-commerce administration activities such as: website search tuning, user management (customer / employee), order management, product management, media mgmt.

Develop expertise with hybris Back-office administration to support the team with operations, issues, and new definition of new capabilities. 
Product Content Management
Work with internal business stakeholders, suppliers, and agencies to collect, transform, enrich, and normalize product data to provide a best-in-class e-commerce experience for our customers. 

Handle large amounts of data sets with precision and celerity.

Utilize processes to onboard new product offerings. 

Partner with internal teams and external vendors to share and update product-related data.  

Leverage our e-commerce platform to import, review, and publish product data to the e-commerce site.
Search Engine Optimization & Marketing Operations
Engage with business stakeholder and analytics team to configure and optimize SEO and SEM in tools such as Google Search Console and Google Ad Words.
 Customer Support Escalations
Engage with customer support team members, internal stakeholders or suppliers as-needed to resolve product or Backoffice e-commerce operations related issues that are escalated from the Customer Support team. 
Requirements Analysis and Solution Design
Assist Product Managers with requirements analysis and creation of user stories for enhancements to the e-commerce site.  
 Product, Business, and Industry Subject Matter Expert
Develop or maintain subject matter expertise for product, industry, and business knowledge.

Act as the liaison with the business to gather feedback, understand issues, and develop processes to support e-commerce site operations.  

Review and provide feedback on new features or defect fixes.

Coordinate acceptance testing with the business and other e-commerce stakeholders.
 Web Content Management
Publish web content related to promotions, product information, and supplier information.

Configure complex content journeys based on conditional statements (time, customer type, AND/OR logic gates).

Implement content authoring methodologies and assist in developing best practices to improve publishing efficiency and workflow throughout multiple environments.
 Other
Collaborate with cross-functional team members: business owners, product owners, UX, IT, BAs, development, QA, operations, and vendors.

Effectively, consistently, and proactively communicate issue status, and related information to cross-functional teams and at all levels.

Maintain knowledge of current systems, applications and functionality.

Maintain knowledge of competitive landscape and digital innovations.

Develop subject matter expertise of GPC's brands, product lines, customers and industries.
Qualifications
Strong will and desire to multi-task in a fast paced, omni-channel environment.

Bachelor's degree in Digital Marketing, Information Technology, Computer Science or other relevant field, or an equivalent combination of education and work-related experience.

3+ years' experience with ecommerce product onboarding and site operations

eCommerce platform / product information management systems experience is a plus (Hybris, WebSphere Commerce, STIBO, etc.)

2+ years' experience using an enterprise web-content publishing systems (hybris wcms is preferred but experience with an ecommerce component-based CMS is acceptable)

Experience with Google SEM & Analytics platforms including: Adobe Analytics, Google Analytics, Google Search Console, Google Ads

Proven experience with HTML and JavaScript

Demonstrated experience with analytical and critical thinking skills; ability to use data to break down complex problems and formulate plans.

Experience with search engine optimization best practices and techniques.

Experience with e-commerce and the high-level processes and technologies.

Effective verbal and written communication skills for interaction with internal stakeholders, vendors, customers, senior management and staff.

Superior problem-solving skills, project management, multitasking, focus on detail and comfortable taking ownership of assigned tasks.

Comfortable working both independently with minimal supervision and closely in a team environment

Experience working with multi-language web sites

Product expertise within the automotive, electronics industry or heavy vehicles is a plus.
GPC conducts its business without regard to sex, race, creed, color, religion, marital status, national origin, citizenship status, age, pregnancy, sexual orientation, gender identity or expression, genetic information, disability, military status, status as a veteran, or any other protected characteristic. GPC's policy is to recruit, hire, train, promote, assign, transfer and terminate employees based on their own ability, achievement, experience and conduct and other legitimate business reasons.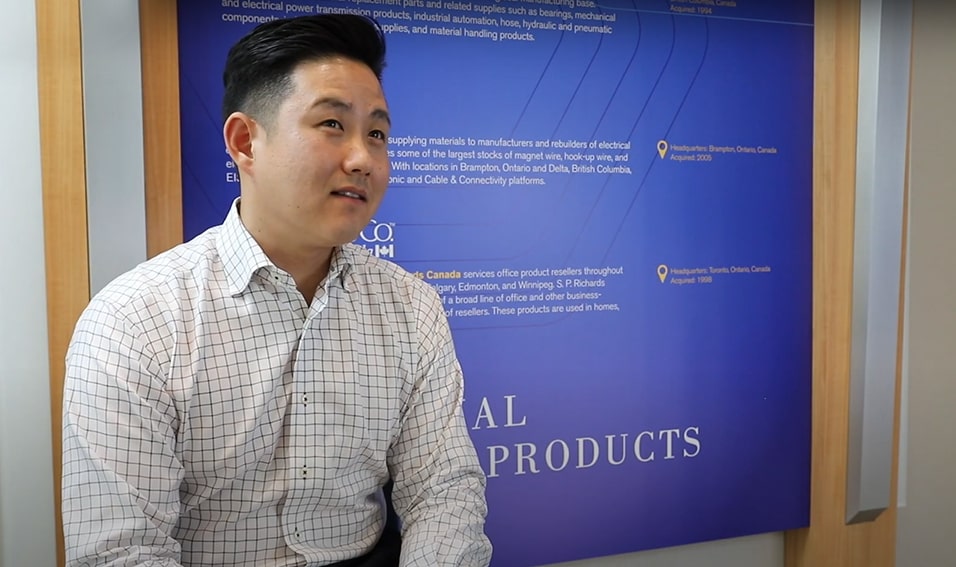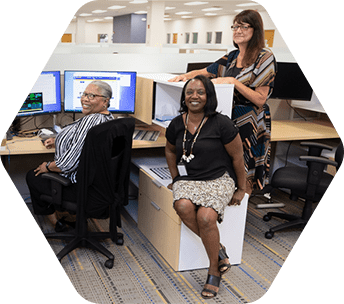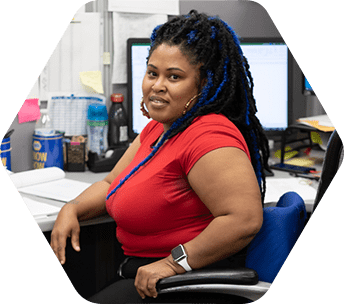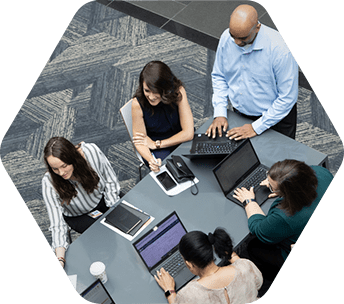 About the location
Find out what it's like to live and work in Atlanta, Georgia.
Explore the Area