Sr Project Manager, Release Train Engineer
Atlanta, Georgia
Job Category: Information Technology
Brand: Genuine Parts Company
Job ID: 323864
Remote: Hybrid Remote
Status: Full-Time
Here, you'll find a culture that always has its finger on the pulse of ingenuity and innovation. After all, building on our legacy depends on acting with integrity to deliver future-focused transformation — and that's where you'll come in. By adding your resourcefulness and out-of-the-box thinking to ours, we'll be able to achieve great things — both as a team, and as individuals. Whatever your area of IT expertise, we'll empower you to bring your authentic self to work and support you to do your best work.
Success Profile
What makes a successful IT employee? Check out the traits we're looking for and see if you have the right mix.
Detail-oriented
Efficient
Focused
Multi-tasker
Problem-solver
Team player
Genuine Voices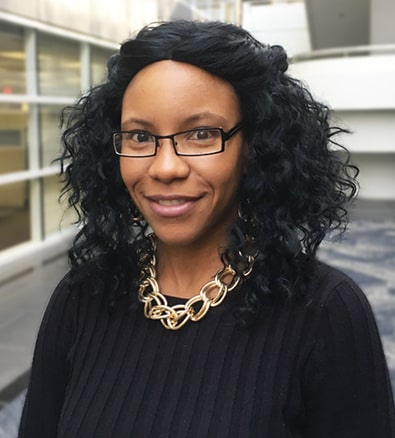 The coaching and development at GPC has been phenomenal over the years. My managers truly know what is going on in their teams. They are able to guide me and answer questions.

Latisha Ward

GPC Data Voice Infrastructure Provisioning Coordinator

Employee Benefits
Medical, Dental, Vision, life and disability insurance, as well as campus health and wellness programs

Paid time off, eight company holidays and flexible work schedules available

Tuition Reimbursement and professional development opportunities

401(k) Plan with competitive employer matching

Onsite cafeteria, coffee stations and break rooms

Employee discounts, including NAPA parts, entertainment, technology, appliances, event tickets and more
Job Description
Company Background:
Genuine Parts Company ("GPC" or the "Company"), founded in 1928 and based in Atlanta, Georgia, is a leading specialty distributor engaged in the distribution of automotive and industrial replacement parts and value-added services. The Company operates a global portfolio of businesses with more than 10,000 locations across the world. GPC has approximately 50,000 global employees. The Company has operations in the United States, Canada, Mexico, Australia, New Zealand, Indonesia, Singapore, France, the U.K., Germany, Poland, the Netherlands, Belgium, Spain and China.
Position Purpose:
Seeking world-class talent to join the world's leading distributor of automotive and industrial replacement parts and value-added services operating 5,500+ locations and servicing more than 20,000 locations in the U.S and Canada. Specifically, this role will function as the Release Train Engineer to help build the next generation Commerce platforms for GPC.  Working with a highly talented team, you'll play a key role to build and run one of the world's largest automotive and industrial replacement parts operations. 
The Release Train Engineer (RTE) has primary purpose of supporting and coaching an Agile Release Train (ART) by steering it to success and navigating the complexity of delivering software in large, cross-functional environments. The RTE helps resolve and escalate impediments, manages risk, helps assure value delivery, and drives program level continuous improvement. The RTE is accountable for the overall planning, coordination, execution, and delivery of value through the program.
Responsibilities:
Facilitate the coordinated preparation and execution of release planning for the ART. This includes:
Working with the ART team who prioritizes the features to be considered in the next program increment (PI) planning cycle.

Facilitating the ART team's refinement of features to be considered in the next PI planning cycle to meet the Feature Definition of Ready.

Assists the ART in communication and coordination with stakeholders and customers during feature definition and delivery.

Ensuring effective communication and coordination for and during quarterly planning.

Managing change to the ART's PI plan and the impacts of those changes.

Drive cross team, ART, and departmental impediments, planning, collaboration, and coordination.

Provide regular and open communication across the program and stakeholders for transparency and awareness of progress and impediments.

Understand, visualize and manage upstream/downstream dependencies.

Drive delivery and continuous improvement by utilizing feedback and metrics (quality, delivery rate, etc.) to identify areas of opportunity.

Work across stakeholders and teams to continuously improve.

Ensure the overall cost, schedule, and performance of the program.

Analyze program budgets and estimates from participating organizations to provide direction for the overall development of all program budgets and integrated cost profiles.

Manage program level coordination, such as creating timelines, milestones, and cadence of increments and releases and oversee the development of reports and analyses that document program activity.

Lead project teams and provide and leadership; act as consultant/coach to management in resolving unusually difficult problems.

Participate with management and cross-functional teams as subject matter expert to develop and improve operating policies and procedures related to Scaled Agile Framework (SAFe) and be an advocate in adopting Agile and SAFe best practices and processes.

Act as a galvanizing force for sharing Agile and SAFe knowledge across the organization.

Constantly refine and stay current with emerging themes in larger Agile community.

Develop / modify processes, policies, and procedures to facilitate the working relationship between Global Technology and its business functions / partners.

Support the configuration of SAFe to the needs of the organization, standardizing and documenting practices.

Coach leaders, teams, and Scrum Masters in Lean-Agile practices and mindsets

Other duties as assigned.
Location:
GPC has two work locations to choose from, Duluth or Atlanta office.

We offer a Flexible Work Policy that permits eligible employees to work remotely
Desired Qualifications & Experiences: 
Requirements include but are not be limited to the following:
Bachelor's degree in business administration (software development-related), computer science, or a related discipline with an information technology focus

5 years or more of Scrum Master or Agile Project Management experience

Demonstrated Release Train Engineer experience in organizing, planning and executing large-scale projects from conception through implementation. Experience coordinating multiple teams in a technology environment

Experience with project involving implementation of SaaS solutions, retail industry and pricing functions will be a plus.

Demonstrated effective verbal and written communication skills for the purpose of providing and explaining technical and project related information to clients, vendors, senior management and staff

Proven experience in a large enterprise environment with multiple development teams

Experience working with Kanban and Lean principles a major plus

Experience with relative agile estimation (no-estimates forecasting or Monte Carlo experience is a plus)

Certified Scrum Master (CSM) certification or equivalent is a plus

SAFe Certified Release Train Engineer certification or equivalent is a plus

Experience with software development life-cycles (SDLC)

Excellent analytical and problem solving skills

Flexible and able to learn quickly in a dynamic environment

Experience working with third party development and infrastructure suppliers

Demonstrated knowledge of various technologies including applications, databases, networking, telecommunications, and connectivity

Prior technical and application development experience is desirable
GPC conducts its business without regard to sex, race, creed, color, religion, marital status, national origin, citizenship status, age, pregnancy, sexual orientation, gender identity or expression, genetic information, disability, military status, status as a veteran, or any other protected characteristic. GPC's policy is to recruit, hire, train, promote, assign, transfer and terminate employees based on their own ability, achievement, experience and conduct and other legitimate business reasons.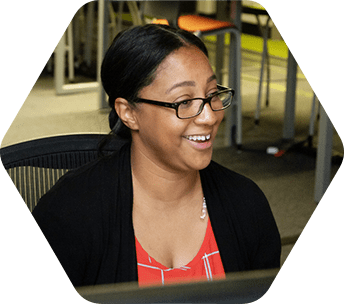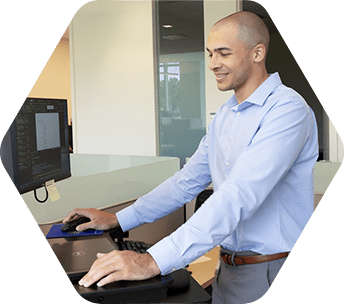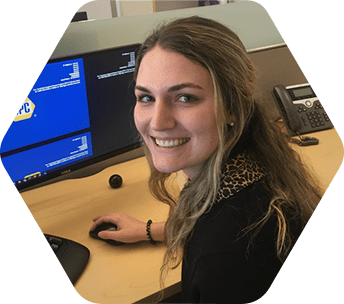 About the location
Find out what it's like to live and work in Atlanta, Georgia.
Explore the Area