Lead Software Engineer, Full-Stack Java & Google Cloud - Supply Chain Domain
Atlanta, Georgia
Job Category: Technology
Brand: Genuine Parts Company
Job ID: 316108
Status: Full time
Here, you'll find a culture that always has its finger on the pulse of ingenuity and innovation. After all, building on our legacy depends on acting with integrity to deliver future-focused transformation — and that's where you'll come in. By adding your resourcefulness and out-of-the-box thinking to ours, we'll be able to achieve great things — both as a team, and as individuals. Whatever your area of IT expertise, we'll empower you to bring your authentic self to work and support you to do your best work.
Success Profile
What makes a successful IT employee? Check out the traits we're looking for and see if you have the right mix.
Detail-oriented
Efficient
Focused
Multi-tasker
Problem-solver
Team player

Employee Benefits
Medical, Dental, Vision, life and disability insurance, as well as campus health and wellness programs

Paid time off, eight company holidays and flexible work schedules available

Tuition Reimbursement and professional development opportunities

401(k) Plan with competitive employer matching

Onsite cafeteria, coffee stations and break rooms

Employee discounts, including NAPA parts, entertainment, technology, appliances, event tickets and more
Job Description
Company Background
Genuine Parts Company ("GPC" or the "Company"), founded in 1928 and based in Atlanta, Georgia, is a leading specialty distributor engaged in the distribution of automotive and industrial replacement parts and value-added services. The Company operates a global portfolio of businesses with more than 10,000 locations across the world. GPC has approximately 50,000 global employees. The Company has operations in the United States, Canada, Mexico, Australia, New Zealand, Indonesia, Singapore, France, the U.K., Germany, Poland, the Netherlands, Belgium, Spain, and China.
Position Purpose
Lead Full-Stack Software Engineer, Java & Google Cloud-Supply Chain is responsible for leading a team of engineers building and designing a product that our customers and associates love. As a Lead Software Engineer, you will be part of a dynamic team with engineers of all experience levels who help each other build and grow technical and leadership skills while creating, deploying, and supporting production applications. In addition, Lead Software Engineers will aid in product and tool selection, configuration, security, resilience, performance tuning and production monitoring. Lead Engineers contribute to foundational code elements that can be reused as well as architectural diagrams and other product-related documentation. As Lead Software Engineer, you will be a core player on the product team and are expected to build and grow the skillsets of the more junior software engineers.
Preferred Qualifications
5 years of relevant work experience
Experience building applications on Google Cloud Platform
Experience in Agile and Kanban environments
Multiple years of experience collaborating with a distributed team environment
Extensive experience with front end technology such as HTML, CSS, and JavaScript/Typescript frameworks, an object-oriented programming language (preferably Java), Relational and NoSQL database technology, cloud computing techniques, CI/CD tools, modern software design patterns
Experience with security frameworks for user and services authorization and authentication
Experience with creating and executing unit, functional, destructive and performance tests
Experience with modern debugging and root cause analysis techniques
Experience with version control systems
Experience in designing systems for High Availability, Disaster Recovery, Performance, Efficiency, and Security
Exposure to developing technical roadmaps including work estimation, refactoring, and modernizing legacy systems
 Major Tasks, Responsibilities, & Key Accountabilities
Delivery and Execution – Develops, tests, deploys, and maintains software, with a clear understanding of the value the software is to provide; Takes a broad view when approaching issues; using a global lens; Consistently achieves results, even under tough circumstances; Develops test suites (functional, destructive, etc.) to enable success, rapid deployment of code to production; Takes on new opportunities and tough challenges with a sense of urgency, high energy and enthusiasm; Consistently achieves results, even under tough circumstances
Learns and Grows - Actively seeks ways to grow and be challenged using both formal and informal development channels; Learns through successful and failed experiment when tackling unfamiliar problems
Plans and Aligns - Creates new and better ways for the organization to be successful; Delivers multi-mode communications that convey a clear understanding of the unique needs of different audiences; Works with the Product Team to ensure user stories are developer ready, easy to understand and testable; Collaborates with other team members in agile processes; Relates openly and comfortably with diverse groups of people; Adapts approach and demeanor in real time to match the shifting demands of different situations
Supports and Enables - Fields questions from product and engineering teams; Helps grow junior engineers by supplying guidance on modern software development frameworks, and leading technical discussions; Notes gaps on the team and supplies suggestions for changes to make team more productive
 Standard Minimum Qualifications
Must be eighteen years of age or older
Must be legally allowed to work in the United States
 Education Required
Knowledge, skills and abilities typically acquired through completion of bachelor's degree program or equivalent degree in field of study related to job
 Physical Requirements
Most of the time is spent sitting in a comfortable position and there is frequent opportunity to move about. On rare occasions there may be a need to move or lift light articles
Not the right fit?  Let us know you're interested in a future opportunity by joining our Talent Community on jobs.genpt.comor create an account to set up email alerts as new job postings become available that meet your interest!
GPC conducts its business without regard to sex, race, creed, color, religion, marital status, national origin, citizenship status, age, pregnancy, sexual orientation, gender identity or expression, genetic information, disability, military status, status as a veteran, or any other protected characteristic. GPC's policy is to recruit, hire, train, promote, assign, transfer and terminate employees based on their own ability, achievement, experience and conduct and other legitimate business reasons.
Genuine Voices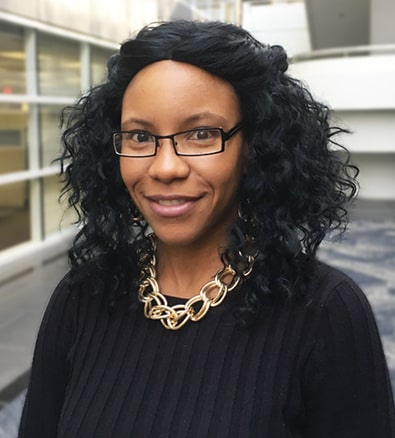 The coaching and development at GPC has been phenomenal over the years. My managers truly know what is going on in their teams. They are able to guide me and answer questions.

Latisha Ward

GPC Data Voice Infrastructure Provisioning Coordinator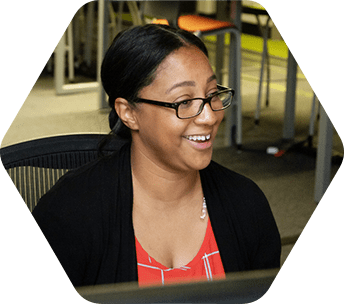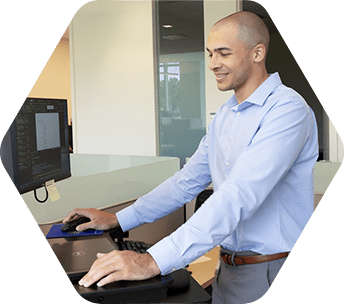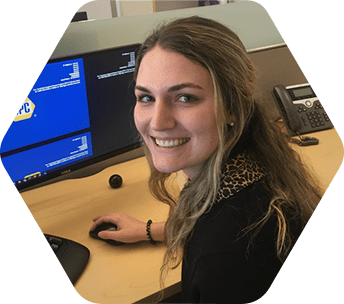 About the location
Find out what it's like to live and work in Atlanta, Georgia.
Explore the Area