Engineer, Security
Atlanta, Georgia
Job Category: Information Technology
Brand: Genuine Parts Company
Job ID: 311417
Remote: Hybrid Remote
Status: Full-Time
Here, you'll find a culture that always has its finger on the pulse of ingenuity and innovation. After all, building on our legacy depends on acting with integrity to deliver future-focused transformation — and that's where you'll come in. By adding your resourcefulness and out-of-the-box thinking to ours, we'll be able to achieve great things — both as a team, and as individuals. Whatever your area of IT expertise, we'll empower you to bring your authentic self to work and support you to do your best work.
Success Profile
What makes a successful IT employee? Check out the traits we're looking for and see if you have the right mix.
Detail-oriented
Efficient
Focused
Multi-tasker
Problem-solver
Team player
Genuine Voices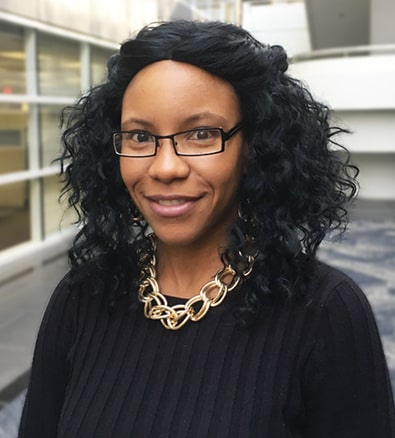 The coaching and development at GPC has been phenomenal over the years. My managers truly know what is going on in their teams. They are able to guide me and answer questions.

Latisha Ward

GPC Data Voice Infrastructure Provisioning Coordinator

Employee Benefits
Medical, Dental, Vision, life and disability insurance, as well as campus health and wellness programs

Paid time off, eight company holidays and flexible work schedules available

Tuition Reimbursement and professional development opportunities

401(k) Plan with competitive employer matching

Onsite cafeteria, coffee stations and break rooms

Employee discounts, including NAPA parts, entertainment, technology, appliances, event tickets and more
Job Description
Company Background:
Genuine Parts Company ("GPC" or the "Company"), founded in 1928 and based in Atlanta, Georgia, is a leading distributor of automotive and industrial replacement parts and value-added services. The Company operates a global portfolio of businesses with more than 10,000 locations across the world. GPC has approximately 50,000 global employees. The Company has operations in the United States, Canada, Mexico, Australia, New Zealand, Indonesia, Singapore, France, the U.K., Germany, Poland, the Netherlands, Belgium, Spain, and China.
Position Purpose:
A Security Analyst I primary objective is to handle a broad spectrum of cybersecurity tasks to the betterment of the security posture of our clients, security knowledge of our partners, and cybersecurity awareness in our community
Responsibilities:
Characterize and analyze network traffic to identify anomalous activity and potential threats to network resources.

Document and escalate incidents (including event's history, status, and potential impact for further action) that may cause ongoing and immediate impact to the environment.

Perform cyber defense trend analysis and reporting.

Perform event correlation using information gathered from a variety of sources within the enterprise to gain situational awareness and determine the effectiveness of an observed attack.

Provide daily summary reports of network events and activity relevant to cyber defense practices.

Receive and analyze network alerts from various sources within the enterprise and determine possible causes of such alerts.

Provide timely detection, identification, and alerting of possible attacks/intrusions, anomalous activities, and misuse activities and distinguish these incidents and events from benign activities.

Use cyber defense tools for continual monitoring and analysis of system activity to identify malicious activity.

Analyze identified malicious activity to determine weaknesses exploited, exploitation methods, effects on system and information.

Conduct research, analysis, and correlation across a wide variety of all source data sets (indications and warnings).

Validate events/alerts received from all monitored security systems against network traffic using packet analysis tools.

Reconstruct a malicious attack or activity based off network traffic.

Assist in the construction of signatures which can be implemented on cyber defense network tools in response to new or observed threats within the network environment or enclave.

Monitor external data sources (e.g., cyber defense vendor sites, Computer Emergency Response Teams, Security Focus) to maintain currency of cyber defense threat condition and determine which security issues may have an impact on the enterprise.

Provides cybersecurity recommendations to leadership based on significant threats and vulnerabilities.

Other duties as assigned
Location:
GPC has two work locations to choose from, Duluth or Atlanta office.

We offer a Flexible Work Policy that permits eligible employees to work remotely
Desired Qualifications & Experiences:
Bachelor's Degree in Engineering or related field

Preferred - 5 years' experience in the Information Technology/ Information Security industry, with minimum of 3 years of experience as a Security Analyst utilizing SIEM technologies (security information and event management)

Splunk Enterprise Security SIEM Technology; Holding the Splunk Power User Certification is preferred. Holding Certified Ethic Hacker (CEH) and/or Certified Incident Handler (GCIH or ECIH) credentials is a plus for this position.

Ability to apply techniques for detecting host and network-based intrusions using intrusion detection technologies.

Ability to interpret the information collected by network tools (e.g. Nslookup, Ping, and Traceroute).

Knowledge of computer networking concepts and protocols, and network security methodologies.

Knowledge of cybersecurity and privacy principles.

Knowledge of cyber threats and vulnerabilities.

Knowledge of encryption algorithms, cryptography, and cryptographic key management concepts.

Knowledge of host/network access control mechanisms (e.g., access control list, capabilities lists).

Knowledge of vulnerability information dissemination sources (e.g., alerts, advisories, errata, and bulletins).

Knowledge of incident response and handling methodologies.

Knowledge of information technology (IT) security principles and methods (e.g., firewalls, demilitarized zones, encryption).

Knowledge of network traffic analysis methods.

Knowledge of new and emerging information technology (IT) and cybersecurity technologies.

Knowledge of how traffic flows across the network.

Knowledge of key concepts in security management.

Knowledge of security system design tools, methods, and techniques.

Knowledge of Virtual Private Network (VPN) security.

Knowledge of what constitutes a network attack and its relationship to both threats and vulnerabilities.

Knowledge of Insider Threat investigations, reporting, investigative tools and laws/regulations.

Knowledge of adversarial tactics, techniques, and procedures.

Knowledge of network tools (e.g., ping, traceroute, nslookup)
GPC conducts its business without regard to sex, race, creed, color, religion, marital status, national origin, citizenship status, age, pregnancy, sexual orientation, gender identity or expression, genetic information, disability, military status, status as a veteran, or any other protected characteristic. GPC's policy is to recruit, hire, train, promote, assign, transfer and terminate employees based on their own ability, achievement, experience and conduct and other legitimate business reasons.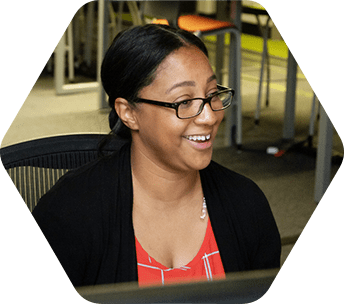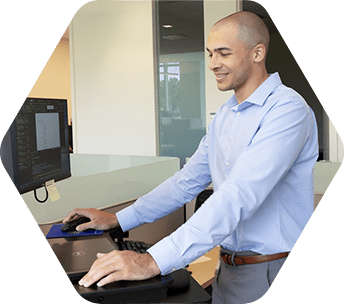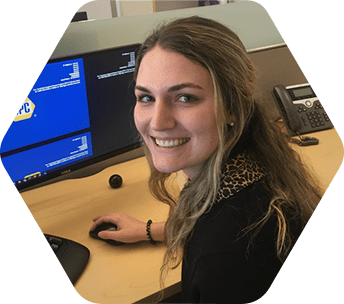 About the location
Find out what it's like to live and work in Atlanta, Georgia.
Explore the Area