Engineer Distinguished
Atlanta, Georgia
Job Category: Technology
Brand: Genuine Parts Company
Job ID: R23_0000012938
Status: Full time
Here, you'll find a culture that always has its finger on the pulse of ingenuity and innovation. After all, building on our legacy depends on acting with integrity to deliver future-focused transformation — and that's where you'll come in. By adding your resourcefulness and out-of-the-box thinking to ours, we'll be able to achieve great things — both as a team, and as individuals. Whatever your area of IT expertise, we'll empower you to bring your authentic self to work and support you to do your best work.
Success Profile
What makes a successful IT employee? Check out the traits we're looking for and see if you have the right mix.
Detail-oriented
Efficient
Focused
Multi-tasker
Problem-solver
Team player

Employee Benefits
Medical, Dental, Vision, life and disability insurance, as well as campus health and wellness programs

Paid time off, eight company holidays and flexible work schedules available

Tuition Reimbursement and professional development opportunities

401(k) Plan with competitive employer matching

Onsite cafeteria, coffee stations and break rooms

Employee discounts, including NAPA parts, entertainment, technology, appliances, event tickets and more
Job Description
Company Background:
Genuine Parts Company ("GPC" or the "Company"), founded in 1928 and based in Atlanta, Georgia, is a leading specialty distributor engaged in the distribution of automotive and industrial replacement parts and value-added services. The Company operates a global portfolio of businesses with more than 10,000 locations across the world. GPC has approximately 50,000 global employees. The Company has operations in the United States, Canada, Mexico, Australia, New Zealand, Indonesia, Singapore, France, the U.K., Germany, Poland, the Netherlands, Belgium, Spain and China.
Position Purpose:
Seeking world-class talent to join the world's leading distributor of automotive and industrial replacement parts and value-added services operating 5,500+ locations and servicing more than 20,000 locations in the U.S and Canada. Specifically, this role will function as the Distinguished Engineer to build the next generation Cloud, Edge & Data Platforms at GPC.  Working with a highly talented team, you will play a key role to build a global platform for one of the world's largest automotive and industrial replacement parts operations.
This role provides a unique opportunity for a senior technical leader to strategize, architect, govern and lead Genuine Parts Company as a Distinguished Engineer. The focus is to ensure that business strategy and any relevant technology trends are understood, rationalized, and expressed in the processes and systems across the enterprise. This leadership role is also focused on facilitating the conversion of strategies into actions by establishing and leveraging technology paved paths, reference architecture, design patterns and industry best practices. 
Distinguished Engineers are recognized as experts in one or more domains within GPC and across the industry. They focus on building the best tech and continuously explore new horizons in the technology space. They represent the senior technical experts within the organization and have a strong track record of growing and influencing others. Distinguished Engineers will connect teams to one another in a spirit of collaboration and will champion opportunities to make teams more efficient.
This individual must be a technologist & engineer at heart and be comfortable in enabling new technology and being hands on with the execution of the strategy.  The candidate must exhibit a deep understanding of modern technology stack and agile delivery models, demonstrated focus on customer experience, and must have a proven track record of modernizing technologies.
The individual will work with senior leadership and other distinguished and principal engineers in a thought leadership role developing and driving technology roadmaps and solutions for cloud, edge and data platforms enabling transformation across all business units. Close collaboration and alignment with infrastructure, network, application development teams and security will be required. As such, exceptional abilities in building and maintaining strong working relationships and organizational savvy will be required.  High level communication and presentation skills are required.
Responsibilities:

40% – Strategy & Planning:
Works with the wider organization and enterprise to build the future technology vision for Cloud, Edge & Data Platforms

Stays in front of technology and evaluates new tools & technologies, weighs trade-ups, options, build vs buy etc. to drive a common direction of best practices and standards to lead the path for adoption across the enterprise.

Builds, owns, and drives the technology roadmap for Cloud, Edge & Data platforms to align with business priorities and strategy.
50% – Delivery & Execution:
Provides technical leadership and guidance to engineering teams within a domain and across domains.

Serves as a technical advisor, escalation point and project execution expert to ensure on-time and on-budget delivery of initiatives

Directs the design, architecture and delivery execution for technology systems, platforms, and services to ensure industry best practices and standards are met

Works with vendors and partners on the successful planning and implementation of critical tooling and platforms

Continuously matures overall DevSecOps capabilities to drive efficiencies, end to end automation, quality, security, scalability, reliability, and observability of the overall platform

Reviews, documents, and ensures all technical governance and change control is adhered to

Understands and articulates the value creation and business proposition to teams and functional partners

Leads and participates in wider review boards to drive consistency in technology decisions and choices across the enterprise to build highly scalable, reliable, and secure platforms and services

Other duties as assigned
10% – Team & Talent:
Partners across peers, leaders, and other domain experts to evangelize and drive thought leadership, innovation and encourage collaboration across teams

Lead through connected conversations to create a wide sphere of influence

Links teams across the organization who are facing similar challenges to enable consistent solutions

Coaches, mentors, grows, and advises other domain experts and engineers in the organization (including direct reports, if applicable)

Participates in and leads learning activities within the organization

Presents at and attends conferences and learns how to apply new technologies and concepts
Nature and Scope:
This role typically reports to Technology Fellow or Senior Director.
Location:
GPC has two work locations to choose from, Duluth or Atlanta office.
We offer a Flexible Work Policy that permits eligible employees to work remotely
Desired Qualifications & Experiences: 
Bachelor's degree in Computer Science or Engineering fields, or equivalent experience

12+ years of relevant work experience in software engineering & technology

Professionally recognized by peers and leaders in the organization for significant expertise within specific domains

Mastery of problem-solving innovation, vision, judgement, and technology leadership

Proven experience in delivering large scale enterprise solutions, building blueprints and technology roadmaps aligning with business transformational initiatives, strategies and priorities.

Deep and broad knowledge of current and emerging technologies that affect the business

Ability to establish and drive adoption of technology direction, industry best practices and standards

Experience designing and building resilient architectures in the cloud to support HA, multi-regional failover and active-active deployments.

Strong working knowledge of managed services across compute, database, network and security stacks in the public cloud (GCP preferred)

Experience building infrastructure automation through IAC (terraform preferred) in the public cloud.

Strong experience in container orchestration tooling like managed Kubernetes or similar

Experience building solutions for big data and data warehousing in the cloud like BigQuery, RedShift or similar.

Good working knowledge and understanding of BI analytical tools. Basic understanding of AI/ML technologies and its applicability to drive business value.

Track record of noteworthy innovation and execution that shaped the technology direction of an organization and/or the industry.

Capable of understanding complicated systems quickly

Active participation in or leadership of professional groups affiliated with a specific domain
Not the right fit?  Let us know you're interested in a future opportunity by joining our Talent Community on jobs.genpt.comor create an account to set up email alerts as new job postings become available that meet your interest!
GPC conducts its business without regard to sex, race, creed, color, religion, marital status, national origin, citizenship status, age, pregnancy, sexual orientation, gender identity or expression, genetic information, disability, military status, status as a veteran, or any other protected characteristic. GPC's policy is to recruit, hire, train, promote, assign, transfer and terminate employees based on their own ability, achievement, experience and conduct and other legitimate business reasons.
Genuine Voices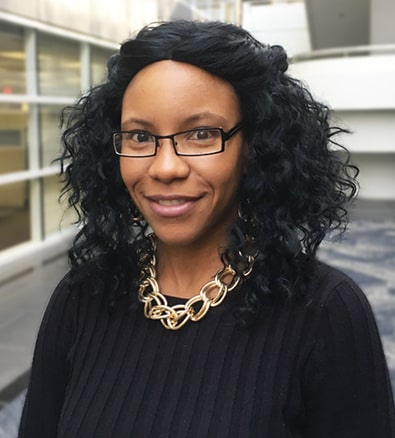 The coaching and development at GPC has been phenomenal over the years. My managers truly know what is going on in their teams. They are able to guide me and answer questions.

Latisha Ward

GPC Data Voice Infrastructure Provisioning Coordinator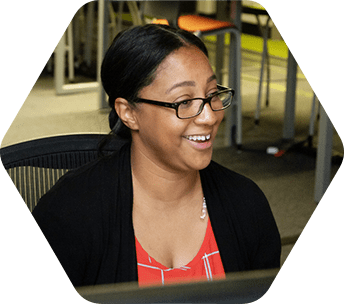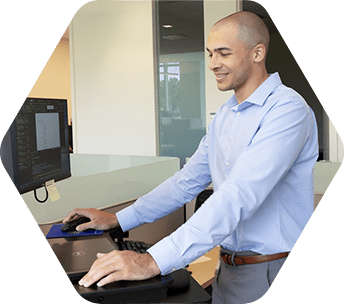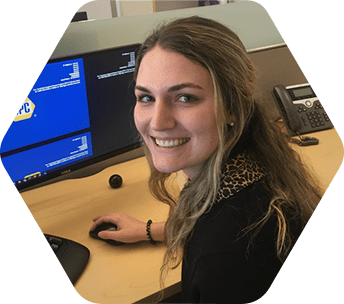 About the location
Find out what it's like to live and work in Atlanta, Georgia.
Explore the Area