Director Of Loss Prevention
Atlanta, Georgia
Job Category: Accounting & Finance
Brand: NAPA Auto Parts
Job ID: R23_0000015050
Status: Full time
We're an organization of IT specialists, developers, salespeople, retail specialists, supply chain professionals, drivers and more. What binds us together is our passion for providing superior service to our clients, customers and teammates. Discover why GPC is the right place for you and your career.
Success Profile
What makes a successful employee at Corporate Headquarters? Check out the traits we're looking for and see if you have the right mix.
Collaborative
Communicator
Good Listener
Problem-solver
Self-starter
Team player

Employee Benefits
Medical, Dental, Vision, life and disability insurance, as well as campus health and wellness programs

Paid time off, eight company holidays and flexible work schedules available

Tuition Reimbursement and professional development opportunities

401(k) Plan with competitive employer matching

Onsite cafeteria, coffee stations and break rooms

Employee discounts, including NAPA parts, entertainment, technology, appliances, event tickets and more
Job Description
Position Mission:  
Accountable for managing and directing all loss prevention activities and outcomes throughout APG by providing leadership and building business partnerships with all corporate, divisional, regional, distribution and field partners.
Position Performance Measures:
Profit Quota
Unresolved Loss Improvement
Operational Compliance Improvement
Process Improvement
Accident Improvement
Shrink Reduction
Responsibilities:  The following section contains the primary responsibilities for this position.  Job holder is responsible for performing any other duties as assigned by management. 
Strategic Planning and Execution:
Monitors the progress of the business and loss reduction goals necessary to ensure effective execution and profit improvement in the company. Cascades various strategic initiatives throughout the company and ties the responsibilities of employees with value driven tasks, activities, and projects that impact revenue and profit.
Customer Focus, Revenue Growth, and New Distribution:
Delivers exceptional service to all internal and external customers that propel revenue growth. Understands and communicates potential business risk to business partners.
Operational Excellence:
Oversees all internal investigation methodologies, external theft and other criminal occurrences to ensure compliance to company standards and expectations. Includes incidents of employee theft, sexual harassment, substance abuse, robbery, burglary, etc. Works as a business partner with Operations to ensure consistent Operational Compliance and Execution is achieved in assigned Division.
People Development and Employee Engagement:
Through participative leadership, the Director of Loss Prevention will provide guidance that promotes positive development of direct reports.  Directly supervises the work of HQ Loss Prevention staff.
Maintains an effective working relationship with the Operations and Loss Prevention in the corporate office and Divisions.
Monitors the operational audit compliance process. Train, communicate and follow up on operational deficiencies. Developing a strategic approach for risk mitigation for the company due to operational gaps.
Ensures cost effective solutions are implemented for security; to include:  firm and CCTV monitoring and vendor management.
Experience, Education, and Abilities:
Atlanta preferred, but open to field-base.

Must have 12-15 Years of experience developing and managing loss prevention programs and strategies in a regional capacity or greater.

Must have 12-15 years of investigative methodology management and execution.

Must have 12-15 years of proven loss and shortage reduction results in assigned Region or Company.

High school diploma or G.E.D required.

Wicklander interview and interrogation basic, advanced and CFI certification required.

Bachelor's degree or a minimum of 12-15 years of multi-store (Regional) Loss Prevention experience preferred.

Must have the ability to communicate both in writing and verbally on varying levels.

Must have the ability to design and make regular verbal and electronic presentations at store, corporate and executive meetings.

Ability to apply concepts such as fractions, percentages, ratios, and proportions to practical situations.

Ability to understand the concept of inventory loss and shrinkage, and the financial implications of it.

Must be proficient in the use of personal computers to include productive application of word processing (preferably Word), spreadsheet (preferably Excel), database (preferably Access).

Strong working knowledge of data mining/ad hock loss prevention exception software required.

Must have the ability to diagnose problems, collect information, establish facts, draw valid conclusions and resolve a variety of operational issues ranging from ordinary to complex.

Must be able to interpret and explain instructions, processes and policies including financial, inventory and operational reports, for the purpose of establishing programs and procedures, identifying and defining operational problems where limited standardization may exist, and recommending a plan of action to resolve the problem(s)

Effective investigative, interviewing, leadership, and training skills required.

Work environments will vary, but will include at a minimum:  office, stores, and distribution centers.

Long periods of standing or sitting may be required during site visits.

During store visits and auditing some lifting (up to 40lbs) could be required.

Ability to travel via car, rail or air is required

Must be able to travel for extended periods of time on demand or as necessary
Not the right fit?  Let us know you're interested in a future opportunity by joining our Talent Community onjobs.genpt.comor create an account to set up email alerts as new job postings become available that meet your interest!
GPC conducts its business without regard to sex, race, creed, color, religion, marital status, national origin, citizenship status, age, pregnancy, sexual orientation, gender identity or expression, genetic information, disability, military status, status as a veteran, or any other protected characteristic. GPC's policy is to recruit, hire, train, promote, assign, transfer and terminate employees based on their own ability, achievement, experience and conduct and other legitimate business reasons.
Genuine Voices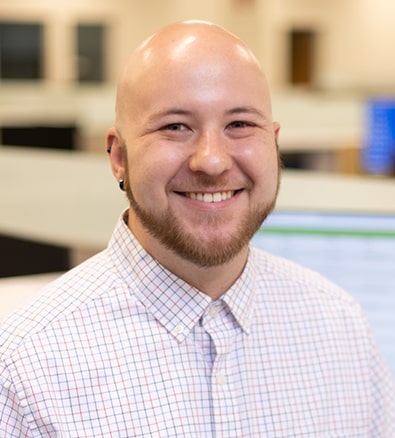 I would say this is the first job where I've felt cared about as a person and not an asset. I love the people and what I do.

Beau Mitchell

GPC Accounts Receivable Specialist - Cash Apps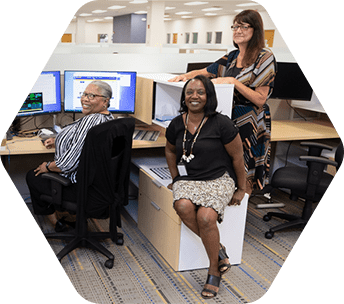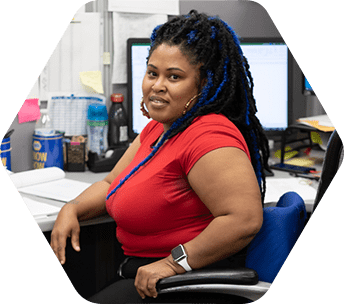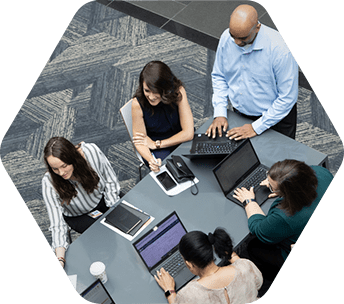 About the location
Find out what it's like to live and work in Atlanta, Georgia.
Explore the Area