Digital Content Intern
Atlanta, Georgia
Job Category Administrative/Clerical Brand NAPA Auto Parts
Job ID 314551 Status Full-Time
Major Market Hybrid Remote
Are you ready to spend your summer as a part of something special? Imagine being with a company whose reputation for excellence paves the way for endless success. At Genuine Parts Company (GPC), people build long-lasting, highly satisfying careers and make a real difference in the community.
Our 11-week summer internship program will be in person in Atlanta (some remote workdays available) and run fromMay 22, 2023 – August 4, 2023. The Digital Content Intern will work in our U.S. Automotive Group subsidiary to provide support to our Digital team on various process improvement projects.
The role:
This is the ideal role for a student who is searching for challenging and exciting projects, professional growth, and fun networking opportunities with a Fortune 200 company. As a Digital Content Intern at GPC, you'll have the opportunity to work with day-to-day user interface and user experience activities and initiatives while learning about a global distribution organization.
This is the right opportunity for you if you:
Enjoy thinking creatively to deliver enhanced content and drive quality traffic to websites
Thrive on challenging deadlines and managing competing priorities
Want to learn how a global leader in the distribution of automotive and industrial parts operates day-to-day from a digital perspective
Appreciate the importance of content being an integral part for successful within ecommerce
A day in the life:
Build supplier brand pages through various content management systems
Analyze and implement SEO on page recommendations using keyword analysis tools
Create knowledge transfer articles to document digital processes
Focus on NAPA's flagship consumer retail website (NAPAOnline.com)
Provide enterprise-level exposure to content development lifecycles
Contribute to marketing and search engine optimization initiatives
What's in it for you:
Participate in biweekly Lunch and Learn events with company leaders
Attend a Braves game and volunteer time with fellow interns
Explore the history of the company through a multi-day orientation, complete with a tour of the Atlanta Distribution Center
Present your summer project to fellow interns and GPC executives
What you'll need:
Currently enrolled in an undergraduate or graduate program, seeking degree in Marketing (Digital), Business Administration (eCommerce), Computer Science (Information Systems, Information Technology), or related field
Excellent verbal and written communication skills
And if you have this, even better:
Experience publishing or building web pages (familiar with cms)
Understanding and affinity for website design and content curation
Beginner knowledge of html/css (light front-end development)
Ability to digest and navigate Excel spreadsheets with large data sets
Good understanding of SEO and best practices
Strong marketing background
Why GPC may just be the right place for you:
Stable Fortune 200 company with a "family" culture
Environment that works hard, yet takes care of employees
Opportunity for accessing multiple career paths
Ongoing training and development, with support from leaders and your team
Additional information for you:
GPC has great careers for people with all backgrounds and interests. So, if after reading this, you don't think this is the perfect fit for you, check out the list of other opportunities we have at jobs.genpt.com.
GPC conducts its business without regard to sex, race, creed, color, religion, marital status, national origin, citizenship status, age, pregnancy, sexual orientation, gender identity or expression, genetic information, disability, military status, status as a veteran, or any other protected characteristic. GPC's policy is to recruit, hire, train, promote, assign, transfer and terminate employees based on their own ability, achievement, experience and conduct and other legitimate business reasons.
Genuine Voices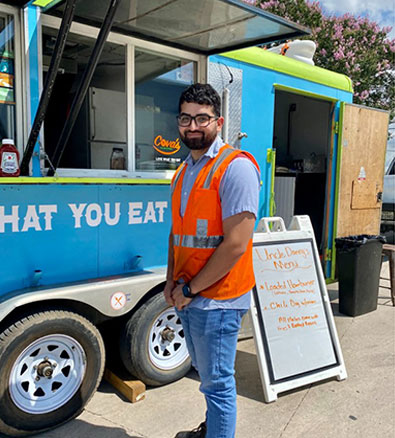 I love the fact that I am always learning. There's something going on all the time. It's definitely an exciting job.

Eberto Guerra

NAPA Stockroom Associate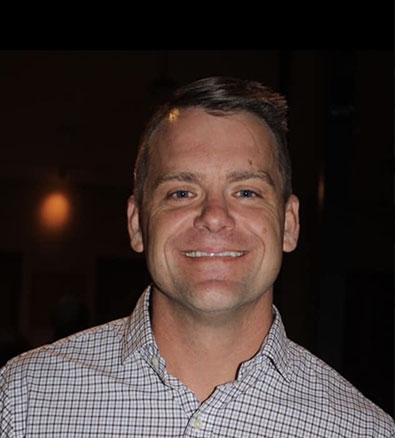 I have worked with Motion since I was 23 years old and was at a crossroads in my life on what I wanted to pursue as a career. A Warehouse Manager job came open and I applied twice before being hired. I had no clue what I was doing, but I was determined to learn and grow with Motion. I used any and all training opportunities available to me at Motion – classes and online learning. I am not special and anyone with the desire and determination to WIN can and always will be able to because Motion has all the resources needed to be successful. It is up to the individual in whatever position they are in to pick up these resources and move forward. I am very grateful for Motion and the opportunities available to me so that I may be successful in my career and take care of my family.

Evan Fleming

Motion Branch Manager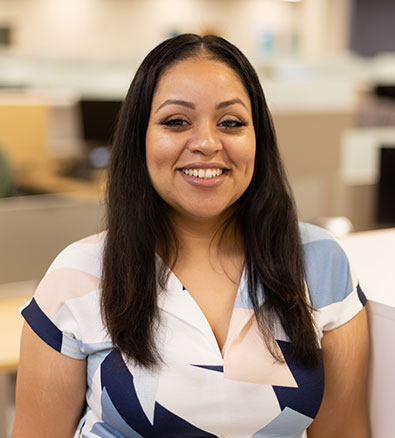 Into my 10th year with GPC, I still feel extremely energized and excited about what lies ahead. GPC has been a big part of my personal and professional growth and I am so thankful I work for such a great organization.

Princess Gray

GPC Supervisor - AR Payment Applications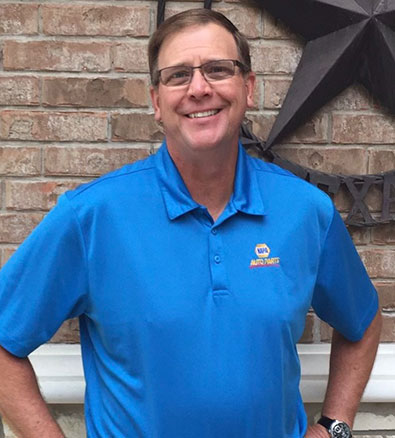 It's great to work for a company that you are not an employee number, you're part of a team that understands the values to be the best and be rewarded for taking care of your team. As a leader, my managers and I create the culture in our district and stores every day and I'm very proud what we have done and will continue to do here in Austin, TX.

Tim Wilks

NAPA District Manager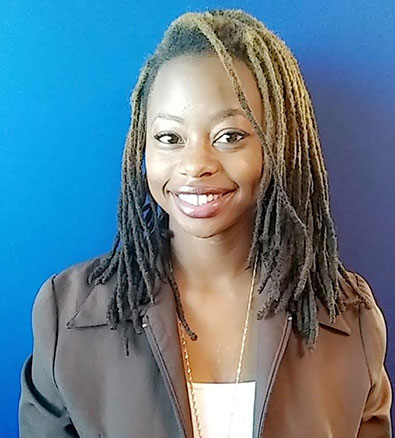 If I were to give advice to someone looking to apply here, I'd say have a strong work ethic, be determined, and be open to learning anything. We love people who have initiative and strive to learn.

Chelsea Antoine

GPC Employee Service Center Operational Support Specialist